When I became a mom, modesty sort of went out the window.  While giving birth and surrounded by people, I did not care that there were people staring at my female parts.  I also become so sleep deprived that whipping out a breast in front of my father-in-law didn't phase me.  After the initial sleep deprived days, I did feel like I should recover some of my privacy so I've been a bit more conscientious about whether my breast is hanging out or not.
I should explain that I don't use a cover.  In the beginning, I would throw a blanket over my shoulder especially during church services.  Later my child didn't like to nurse with it over his head and learned to pull it off.  That's why I love nursing wear.  It's basically covering all your skin without covering the baby's head.  With a simple tank top or nursing-equipped shirt, you don't see much unless my child unlatches or pulls my shirt down.  Some women are able to nurse discreetly using normal clothes.  Personally, I like the nursing wear because I know that my stomach is covered, which for me is harder to do than using regular clothes.  My child is really thin.
I think covers are great if you are looking for some extra coverage and your baby will cooperate.  A lot of them are easy to put on, and come in fun colors and prints.  I don't own one, but I've heard and seen a lot of other mothers, who use them, rave about them.  You can purchase a commercial one, buy one that's home-made, or make one for yourself.
If you baby wear, it's also real easy to cover up more.  Some slings have enough extra fabric hanging down that some nursing mothers pull it up while nursing.
In the end, it really doesn't matter whether you use a nursing cover or not.  Most women are able to nurse without showing very much skin at all.   I once nursed at a holiday party and had a professor saunter over to see the baby.  I could tell after he bent down that he was totally embarrassed.  Flabbergasted he told me that my son was having the best meal in the place.  Then he promptly went to tell my husband his "blunder" and apologize.   The whole scene was very funny to me, but it taught me something very important.  Even if you don't use a nursing cover, most people can't tell your nursing until they are standing over you.  Most of the time they think the baby is being cradled.
(Painting- Macierzyństwo aka Motherhood by Stanislaw Wyspainski 1902- under public domain)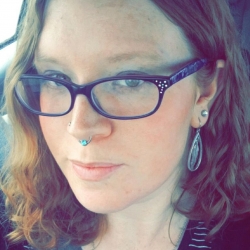 Vanessa founded NerdyMillennial as a platform for millennial creatives to share their passions, ideas, and expertise. Vanessa has lost over 80 lbs from healthy eating, fitness, and mindful living and wishes to inspire others to do the same. She also shares her knowledge about blogging, psychology, and culture.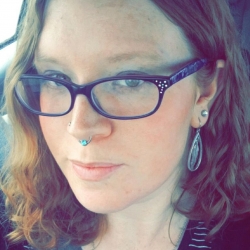 Latest posts by Vanessa Pruitt (see all)