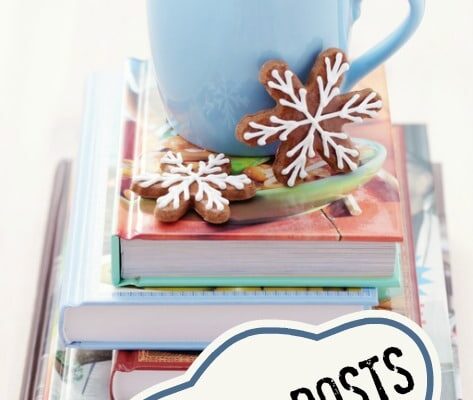 2014 has been a year of growth and discovery for Natural Family Today (Now Nerdy Millennial). We head into 2015 with over 3,080 email subscribers and an active facebook community of over 9,800 people.
It has also been a year of personal growth and discovery for me. In 2014 I earned my first certificate in Christian Coaching and my writing and sharing began to reflect more of my desire to help people achieve their wellness goals. I head into 2015 set to begin my first semester as a freshmen in college, majoring in Psychology. This was naturally the next step for me in pursuing my passion for Christian coaching and counseling.
It has become clear to me now more than ever the importance of what I share within this community. So, I thought it only fair to share what some of my goals are for the blog in 2015.
Natural Family Today's 2015 Goals
I first started Natural Family Today (now Nerdy Millennial) as a "non religious" site in 2011. Although I am comfortably and unashamedly a Christian, I wanted the blog to reflect a more neutral atmosphere. Heading into the future, Natural Family Today will still remain a place where a variety of voices and viewpoints are welcome. That being said, as we head into 2015 God has given me clear direction to share more of my faith and to share even more from a Christian viewpoint.
I also feel a clear conviction to focus less on controversial topics and more on personal growth and wellness of the body, mind, and spirit.
Here's a summary of Natural Family Today's top goals for 2015:
Share more about Christian faith and how it relates to wellness
Focus less on external factors (e.g. appearance and weight)
Focus more on internal indicators of wellness (e.g. positive thinking, positive feelings, how our body feels as opposed to how it looks)
Focus less on controversial topics. Most of us have plenty of negativity in our lives. This year, I want us all to be able to focus on positive steps forward in our personal and social growth.
Giving God the glory – It's okay if you don't believe the same things that I do. But staying true to my own beliefs, I need to be able to Give credit where it is due, by allowing the world to see what God has done within my life and the life of others.
I appreciate all of those who are new readers and those who have remained faithful readers throughout these past few years. If you feel that these goals also align with what you would like to accomplish in 2015, please feel free to subscribe to my newsletter (in the right sidebar). I'd love to have you join us!
Now, on to the most popular posts of 2014…
Natural Family Today's Top 10 Posts of 2014
(calculated by number of pageviews)
1. Top 5 "No Poo" Shampoo Alternatives – Despite recent criticism in the media, the "no poo" method is still a popular choice among those of us who wish to reduce the amount of harsh chemicals that we introduce into our bodies and our environment.
2. 4 Natural Remedies for Sinus Infection – Here is a list of things that have worked to get rid of my own sinus infections. Try them and let me know what works for you!
3. Natural Remedy for Dry Scalp – Do you suffer from a dry, itchy scalp? While you are probably asking yourself, "why me?" Rest assured, you are not alone in your troubles.
4. What You Need to Know About "Food Grade" Essential Oils – In this article, I will attempt to clear up some of the misconceptions surrounding this term as it is used in the essential oil industry. My goal is to help families like yours make educated decisions about the products that you buy, and keep your family safe.
5. Recipe for DIY Homemade Dishwasher Detergent – Of all of the DIY natural cleaning recipes I've tried, this homemade dishwasher detergent is the easiest to make by far. It only requires 4 common ingredients (which you can find in most superstores).
6. 15 Unique and Sustainable Backyard Gardening Ideas – Part of creating a sustainable backyard garden is to use your space wisely. Traditional backyards are not large, but by being open minded you can allow room for both form and functionality.
7. 18 Best Healthy "Real Food" Smoothie Recipes – I've gathered 18 of my favorite healthy smoothie recipes from around the web.
8. Top 5 Kombucha Health Benefits – Kombucha is not a cure-all as people have claimed it to be, but that doesn't mean that it can't restore parts of your health.
9. 44 Homemade Natural Cleaning Products & Recipes – I've compiled this massive list for you in an effort to give you access to just about any kind of natural household cleaning product you could ever want!
10. How to Make Your Own Kombucha Tea in 3 Easy Steps – You can buy kombucha in most health food stores for about $3-$5 a bottle, or you can make your own kombucha at home for a fraction of the cost – somewhere around 10-15 cents a gallon. Plus, when making kombucha at home you have many different options for flavoring.
I hope 2015 is a glorious year for you!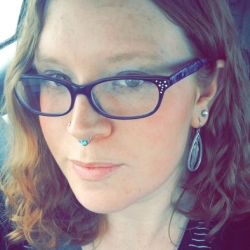 Latest posts by Vanessa Pruitt, PLMHP, MS
(see all)