I'm a little sad to say that 2016 has been the year of least growth for Natural Family Today. I took a big break from actively working on the blog as I focused on my schooling. I just finished my fourth semester of going to school full-time pursuing my Bachelor of Science in Psychology. I also officially declared a minor in Sociology.
However, just because I haven't been actively working on Natural Family Today, does not mean it has gone stagnant. Blog visits and income from this blog have remained remarkably consistent, and I have zero regrets about the time and effort I have put into building this blog in past years.
During the summer of 2016 I also launched NerdyMillennial.com, my newest blog, which focuses on life as a millennial. It deals with topics such as relationships, college, technology, career, movies, music, and gaming. I've only had minimal time to focus on it, but I hope that if you enjoy this blog, you'll check out that one as well (and subscribe for updates).
Natural Family Today's 2016 Goals
I first started Natural Family Today as a "non religious" site in 2011. During 2015, my focus was to include more faith into the blog topics. I no longer identify with the same beliefs as I did in 2015, and in fact those beliefs changed dramatically throughout 2016.
As we head into 2017, personal growth and wellness of mind, body, and spirit will still be a main focus of Natural Family Today as it always has been. However, this will no longer include the topic of faith except possibly in an intellectual way for the purpose of discussion.
Here's a summary of Natural Family Today's top goals for 2017:
Continue to share about topics related to natural health and wellness
Focus more on research-based topics, especially as it relates the psychology of health and wellness
I appreciate all of those who are new readers and those who have remained faithful readers throughout these past few years. If you feel that these goals also align with what you would like to accomplish in 2017.
Now, on to the most popular posts of 2016…
Natural Family Today's Top 10 Posts of 2016
(calculated by number of pageviews)
If it wasn't for personal experience, I would not have believed that a little bread and milk could make a useful natural remedy. As it turns out, it does. Bread poultice makes a great remedy for boils, eczema, and other problem areas.
Sometimes the need for antibiotics is unavoidable. However, they can cause gut problems. Here's how to heal your gut after antibiotics.
Cinnamon has been said to have many health benefits. However, what you may not know is that the cinnamon you buy at your local store may not be the right kind of cinnamon to reap all of the health benefits.
Even if you are not going on a long trip, these kids travel activity kits make a great "all in one" activity center for any occasion. If you live in the city or are frequently on the go, these would be great to keep in the car. If you spend a lot of time picking up other kids from activities or sitting in waiting rooms, these can be zipped up and taken just about anywhere!
Despite recent criticism in the media, the "no poo" method is still a popular choice among those of us who wish to reduce the a number of harsh chemicals that we introduce into our bodies and our environment.
If you are not familiar with the phrase, "no poo" is a term used to describe the act of not using conventional shampoo to wash your hair.
Are you an empath? If you answered yes, you need to know these 6 grounding techniques for empaths!
7. How to Make Garlic Oil for Natural Remedies
Garlic has antimicrobial, antifungal, and antibiotic properties that can help fight infection. It has been used for both food and medicine for thousands of years. Several historical figures, including Hippocrates, mention the use of garlic for a variety of ailments, everything from parasites to poor digestion.
I have never been able to find jars of pickled eggs that we liked in a store either. Since I don't have a canner and have no desire to get one, making pickled eggs was just out of the picture for us.
It's a common occurrence in Nurseries and Child Care Centers around the globe. Facilities condone the practice of spraying toys with Lysol Disinfectant Spray (or another similar product), allowing toys to air dry, and returning them immediately for use.
What they often don't realize, is that this is not the intended use for Lysol Spray. In fact, leaving Lysol Disinfectant residue on toys and surfaces is a chemical hazard, and can cause serious health risks in young children who come in contact with them.
Homemade powdered coffee creamer is great for so many reasons. It's shelf stable, so it's good to have around if you don't use it very often or to have on hand in case you run out of your refrigerated creamer.
I hope 2017 is a glorious year for you!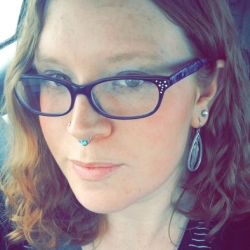 Latest posts by Vanessa Pruitt, PLMHP, MS
(see all)