4 Best Android Photo Editing Apps of 2016
If you're on the hunt for a good photo editing app, you may be feeling a bit overwhelmed. The google play store definitely does not have a shortage of android photo editing apps, but it can be hard to find an app that has all of the features that you want plus a user-friendly interface.
That's why I've decided to review my 4 favorite android photo editing apps and give you the scoop on my favorites, as well as what each app is lacking in photo editing features.
What to Look for in an Android Photo Editing App
What should you look for in a photo editing app? The photo editing app that is best for you will depend on your needs, but here are some general features you may want to consider:
Photo Adjustment Features
What kind of basic photo editing and adjustments does the app allow you to do? Do you like to make basic adjustments to your photos or are you an advanced photo editor who likes to be able to tweak every setting?
The answer to these questions will determine what photo adjustment features you will need in an android photo editing app. For instance, I prefer to have basic photo adjustment features, but the ability to make auto white-balance corrections is important to me, so I need an app that will do that.
Filters and Effects
Do you like to make your pictures look beautiful by applying auto filters and effects? If you do, you might want to consider the quality and amount of built-in filters that a photo editing app contains.
Stickers, Borders, Frames, Text, and more
Part of the fun of taking cell phone photos for most people is the ability to share them quickly and easily through social media, text, or private messages. If you like to add stickers, borders, frames, or text to your photos, check to see just how many of these features your photo editing app contains, and whether they are of a style and quality that you like.
Templates and Collages
Some android photo editing apps contain several templates to easily create photo collages to share with family and friends. If you enjoy making collages, and you don't want to have to use a separate app to do so, you'll want to choose a photo editing app that lets you make beautiful collages on the fly.
4 Best Android Photo Editing Apps
Now that you know what features to consider when selecting a photo editing app, here are my top 4 favorite android photo editing apps and my review of each.
Rated 4.4 out of 5 in the Google Play store, PicsArt is definitely at the top of the list of most-like android photo editing apps.
If you like adding funky artwork to your photos, you're going to love PicsArt. It's full of cute stickers and stamps, more than any of the other photo editing apps I review in this post. It also has a lot of great looking filters to change up your pictures in a myriad of ways and loads you up with plenty of borders, frames, and other effects as well.
PicsArt probably has my favorite interface of all of the apps reviewed in this post. It's fairly intuitive and almost anyone can get the hang of it from the get-go. Plus it has a collage feature and square-fit feature (for instantly creating attractive-looking square images for profile pictures and social media sites like Instagram) built-in.
What I did not like about PicsArt is that it doesn't have an auto white-balance feature that I can find. However, if you plan to use filters on many of your images, or you're good at tuning the white balance manually, this app is a good choice.
Pros:
Lots of filters, effects, stickers, stamps, borders, frames, and more
Collage and square-image feature built-in
Fairly intuitive and easy-to-use interface
Cons:
Photo Director currently has a 4.5 out of 5 rating in the Google Play Store. It's a solid choice for a basic android photo editing app and I use it on a regular basis.
One of my favorite features of Photo Director is the auto white-balance feature and balanced ratio cropping. The vignette feature is not my favorite, but it does the job. The user interface is simple enough. It only takes a minute to get the hang of where everything is and how it works.
Photo Director does have filters and effects, but there are not many and they are not the best quality I have seen. So, if you're looking for an app with lots and lots of stickers, filters, and effects, this is probably not the app for you.
Pros:
Auto White-Balance
Balanced-Ratio Cropping
Simple User Interface
Cons:
Less filters and effects
Low quality filters and effects
Currently holding a 4.3 out of 5 rating on the Google Play Store, Photo Editor Pro is an okay option for a simple photo editor, however it doesn't quite cut it for my needs.
Photo Editor Pro features a color fix option but no auto white-balance, which is a feature I am always looking to use. The filters that it has are pretty good quality, but it probably has the least amount of filters of all of the apps I've reviewed here. It also doesn't have very many stickers or effects, and the ones it has are pretty boring. Another downside is that you have to download all of the stickers and extra content separately.
Overall, Photo Editor Pro does the job for someone who wants a fast and easy photo editing app without an overwhelming amount of settings and options.
Pros:
Cons:
No auto white-balance
Less filters and effects than most
Have to download stickers and effects content separately
Fotor has a 4.5 out of 5 rating on the Google Play Store. It's a solid android photo editing app packed full of power and effects.
Fotor has tons of filters and effects, more than all of the other photo editing apps I've reviewed so far. The frames included with this app are adorable. It doesn't have very  many stickers, but what it does have are cute and simple.
I wasn't a huge fan of Fotor's user interface, and found it hard to navigate and find what I needed at first. It also doesn't have an auto white-balance feature that I could find.
I'll reiterate that my favorite feature of this app is the immense amount of quality filters.
My Favorite Android Photo Editing App
After trying out all of these photo editing apps, my favorite was probably PicsArt because of it's easy-to-use interface and great selection of filters, stickers, and effects.
If auto white-balance is important to you, then I'd consider Photo Director, as long as you're willing to give up the large selection of filters and extras.
If you want some serious photo editing ability and lots of great filters, but you can handle a less user-friendly interface, then I definitely recommend Fotor.
Photo Editor Pro was my least favorite android photo editing app, but it's an okay choice for anyone who needs something simple and fast.
What is your favorite android photo editing app?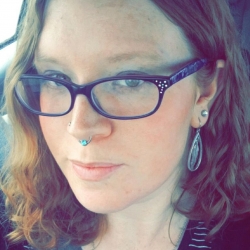 Vanessa founded NerdyMillennial as a platform for millennial creatives to share their passions, ideas, and expertise. Vanessa has lost over 80 lbs from healthy eating, fitness, and mindful living and wishes to inspire others to do the same. She also shares her knowledge about blogging, psychology, and culture.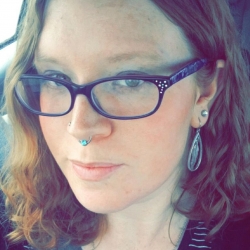 Latest posts by Vanessa Pruitt (see all)