4 Steps to Take When Quoting Term Life Insurance Policies
Purchasing life insurance takes time and research to ensure you are choosing the most suitable policy.
Life insurance can be highly beneficial for just about anyone. It can be a vital part of your family's financial stability, but that's only if you choose the right plan for you. Unfortunately, there is no one-size-fits-all for insurance, which means there can be room for error. Quoting term life insurance policies can be a daunting task, but it doesn't have to be. Consider these four steps when you are leaping to purchase a life insurance policy.
4 Tips for Quoting Term Life Insurance Policies
1. Calculate the Amount You Need
There are a few different ideologies regarding quoting term life insurance policies and how much you should be taking out. But, in general, think about what financial needs your family will have after you pass away. There are three categories to think about when calculating — final expenses, debts, and income needs.
You must also think about what financial resources your family will have after you are gone. If you are the breadwinner, you will have to calculate how much you would like to leave your family to help them with their bills, debts and if you would like to leave your children an inheritance.
2. Consider the Age You Should Purchase Life Insurance
The younger you are, the less expensive term life insurance will be. You will pay a lower premium for life insurance when you are younger because it is one of the factors insurance companies will evaluate when you are applying. Many factors go into the underwriting process. This process is how a life insurance company determines your premium price.
The younger you are also usually means that you are healthier because most conditions develop with age. Some application processes include a doctor visit to evaluate your health, including weight, blood pressure, nicotine use, and more.
3. Protect Your Family
Purchasing life insurance isn't just about you — it's about your entire family. If you are the breadwinner of the family, your loss could change their life and financial stability. Not only is a death in the family so extremely tragic, but it also means that the family has to pivot and learn how to take on the roles you left behind. Having a life insurance policy in place will give you and your loved ones peace of mind that you have taken a step to protect your family even if you pass away.
Term life insurance is not the only life insurance policy out there — there is also whole life insurance. Take a look at the definitions of both to see which one aligns with your needs more.
Term life insurance: Term life insurance is much cheaper and more straightforward than whole life insurance. It is purchased for a particular term, usually anywhere between 5-30 years. Once the term is over, your policy expires. You can buy another term policy, switch to a whole life policy, or decide not to buy any insurance.
Whole life insurance: Whole life insurance is complicated because it is a type of permanent life insurance with a cash value aspect. Once you buy a whole life policy, you have the coverage for the rest of your life. Over time, your whole life insurance policy will grow a cash value that can be invested or used while the policyholder is still alive.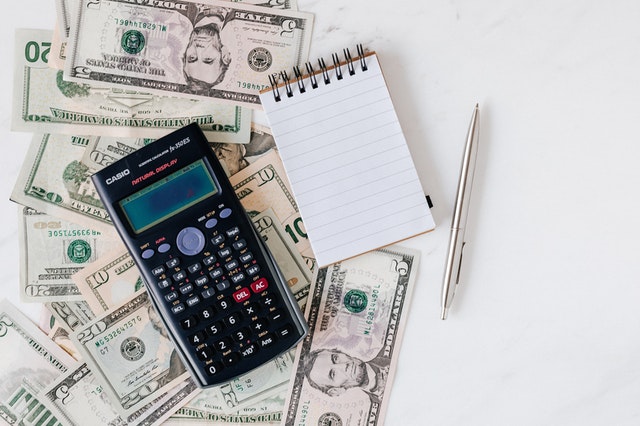 4. Speak With an Agent
Some people do their own investigating to purchase their life insurance, but there is no way you will understand everything about insurance. A life insurance agent's job is to study and understand the details of every policy and company to understand what plan is most suitable for you. Independent insurance agents are not tied to a particular company and can give you an unbiased opinion. They are free to use and can provide you with information that you may not even know about if you were to research yourself.
It can be challenging to understand what you should be looking for when searching for a policy or an agent. So, here are a few questions you can ask your life insurance agent to discover the right plan for you.
Does the policy provide living benefits?

How much does a policy cost?

What is the underwriting process?

What if my health changes?
Quoting term life insurance plans and finding the most suitable plan for you can be stressful, but it's something that most people need. The Fabric app is your one-stop-shop for your family's financial needs. You can find affordable term life insurance, assign a guardian for your kids with a will, and get tools to plan your family's financial future. Learn more about Fabric and purchase a life insurance plan to protect you and your family in the best way possible.