How To Keep Yourself Occupied Without Using Social Media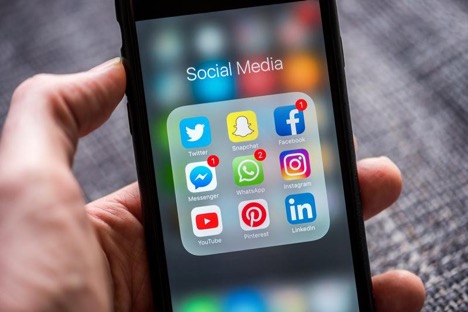 In the modern day, social media has become something of an obsession for many users around the world, and they can often spend upwards of 6-8 hours mindlessly scrolling each and every day. Such overuse of social media can have an impact on your mental and physical health, as you can expect to experience low levels of self esteem along with a lack of sunlight and fresh air as you sit behind your computer screen indoors. If this sounds like you, then do not fret – fortunately, there are so many different things that you can do to keep yourself occupied without using social media, and it couldn't be easier to get started today. So, if you're interested in finding out more, then simply read on to uncover some of the best ideas that you can utilize now to say goodbye to boredom and social media in no time at all! 
Exploring The Great Outdoors 
One of the best things that you can do in replace of using social media for hours on end is to get outside and explore the great outdoors. Mother nature rarely gets the credit that she deserves, and that's likely down to the fact that so many people have broken their connection with the natural world. Living in an apartment block in the middle of a concrete city can sever your connection with nature like nothing else will, so you have to make an effort to find the most worthwhile location to travel to. You can plan a hike on a local trail, grab a bike and go for a ride or even just take a slow and steady stroll as you take in the peace and serenity – it's totally up to you! Exploring the great outdoors without your smartphone in hand will be a wonderful way to keep yourself occupied for hours or even days if you take a tent to camp, and you can get back in touch with your true roots by catching food (such as fish) to cook it over a fire. 
Find Something Educational 
If you don't have the energy to drag yourself out of bed to take a hike or ride a bike, then don't worry. You can easily find something educational to occupy your time rather than falling back onto social media, as there are so many options that will keep your brain working and learning rather than slowly turning to mush! For example, you can find an interesting book on a topic that you'd like to look deeper into, or even source an adult colouring book that you can use to relax and unwind. If your phone is the only piece of tech that you have access to, then why not use it to download educational games instead? Stumbling onto a few Word Trip cheat codes will give you far more satisfaction than any fake social media campaign ever could, so there's no time like the present to find something educational to keep you occupied!