Why Asia is a Top Choice for Frugal Travel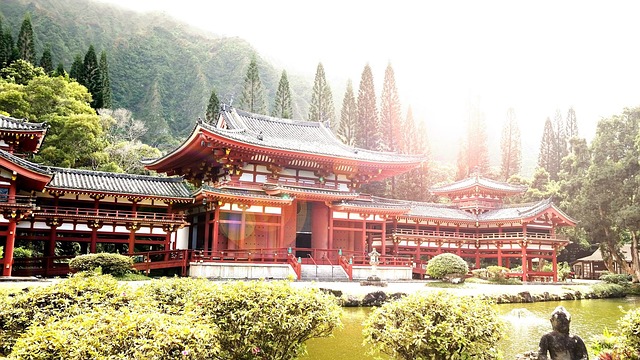 For the financially fiscal, the idea of going traveling might seem like nothing more than a pipe dream; perhaps a luxury that only gap year students funded by mummy and daddy can afford.  However, we say that doesn't need to be the case!
Whether you're in your 20s and want to go traveling before you settle down, or you're in your 40s and want to see a bit of the world now the kids are off your hands, a couple of weeks traveling and exploring new cultures can be a viable option for those without thousands in the bank.
In fact, it's more than possible to travel around Asia on a budget, and indeed, the continent is a top choice for frugal backpackers on a budget.  Here are five reasons why:
1) Glorious beaches & fabulous weather … whatever your budget!
Many Asian countries boast idyllic beaches that rival some of those in the Caribbean, but with travel and accommodation costing significantly less in Asia, it makes countries such as Thailand a popular choice for sun worshippers who don't wish to splash out a chunk of money on a cruise holiday to the Bahamas.
Here are Trip Adviser's Travelers' Choice 2013 awards for the best beaches in Asia:
1) White Beach, Boracay, Philippines
2) Agonda Beach, Agonda, India
3) Railay Beach, Railay Beach, Thailand
4) Radhanagar Beach, Havelock Island, India
5) Phra Nang Beach, Ao Nang, Thailand
>>Click here to see all 25 winners.
2) Certain areas are very affordable, perfect for backpacking:
Traveling on a budget through Asia will require a lot of forethought and planning.
Some cities in China, Japan, and South Korea might cost you a fortune, even if you're just there for one evening, but if you plan to stop in Southeast Asia, India or Nepal you'll find areas that are more suitable for backpacking on a budget and you won't have to spend a small fortune.
These places are incredibly affordable and easy to travel around, not to mention, there is plenty to do for little or no money too: there are plenty of volcanoes to visit, rivers to raft and jungles to trek through for the adventurous.
3) Budget air travel makes moving between cities cheap and easy:
If you want to cram as much culture into one trip as possible, it's vital you hop from city to city or country to country and really soak up the different traditions, languages, foods, and sights.
Asia is absolutely perfect for this because traveling from place to place is both easy and affordable.   Budget airlines and cheap rail services make visiting plenty of places a viable option for those who need to keep count of the pennies.
4) Bartering is a way of life:
We all love a few souvenirs to take home from our travels, and everybody likes a bargain.  In Asia, notably South East Asia, bartering for goods is a way of life.
Market traders and shop owners will overly inflate prices, so make sure you bid low and agree on a new, reasonable price on the item you wish to buy.
Bonus tip:  learning a few choice words in the local language, such as hello and thank you might just earn you a couple of brownie points with the stallholder, who then might be more likely to accept your lower price.
5) Hotels and places to stay cost barely anything:
One of the top reasons for visiting Asia if you're on a shoestring budget is the number of great places that are available to stay at a bargain price.  In fact, some of the locations are postcard perfect, so you'll hardly believe you're paying under £10 per night for the luxury!
There are plenty of cheap hotels and hostels across Asia, and you'll find they're significantly less expensive than other parts of the world.
Bonus resource:
The Guardian has a fabulous section on their site about Asia and budget travel.  From budget hotels in Hong Kong to perfect beach huts to chill out in by the sea in Thailand, this section has some fabulous articles, perfect for anybody planning a budget holiday to the country!
About the author:
Milda is the Community Manager @ Asia Rooms. Born in Lithuania (love it!), studied in the UK, traveled around Asia and USA, taught in Africa and now residing in Singapore where, equipped with a strong cup of coffee and surrounded by an amazing team I'm blogging about travels, cultures, events and hotels in Asia.