17 Natural Popsicle Recipes
Most of us around the country are now officially in the "dog days" of summer, meaning it's hot, hot, hot! And what better to enjoy on a hot summer day than a popsicle?
They can be for your kids or just for you. Either way, store bought popsicles are usually full of dyes, preservatives, and way too much sugar.
Just read the ingredient list for a popular popsicle brand:
INGREDIENTS: NONFAT MILK, SUGAR, NON FAT YOGURT (CULTURED NONFAT MILK), CORN SYRUP, MILK FAT, WHEY, CONTAINS 1 PERCENT OR LESS OF EACH OF THE FOLLOWING: CALCIUM CARBONATE, MONO- AND DIGLYCERIDES, HIGH FRUCTOSE CORN SYRUP, NATURAL FLAVOR, LOCUST BEAN GUM, TARA GUM, RED 40, RASPBERRY JUICE CONCENTRATE, CARRAGEENAN, BLUE 1, ICE STRUCTURING PROTEIN, VITAMIN A PALMITATE
I don't know about you, but I could certainly do without high fructose corn syrup, red and blue dyes, and carrageenan. Yuck.
The good news is that popsicles are one of the easiest summer treats to make at home. Plus you can make them with completely natural ingredients and less sugar. It's more fun to make them on your own, anyway!
Popsicle Molds
Don't forget to purchase a set of popsicle molds if you don't already own one. Check out this star set, rectangle set, or even a set of stainless steel popsicle molds.
Or make push-pops instead with silicone push-pop molds.
~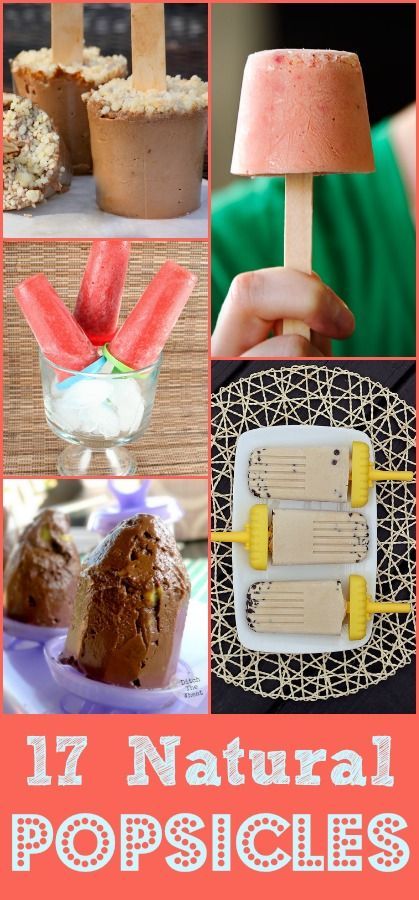 Here are 17 popsicle recipes that use natural ingredients:
1. Kombucha Popsicles
These popsicles don't require any extra sweeteners because kombucha is naturally sweet. Just pour kombucha into popsicle molds and freeze. That's it!
Read more about how to make kombucha popsicles at Healy Real Food Vegetarian.
2. Strawberries and Cream Popsicles (Dairy Free)
Fresh strawberries are featured in this dairy free popsicle recipe from Coconut Mama. You could probably swap out the strawberries for almost any other kind of fresh fruit. Blueberries and raspberries sound good, too!
Recipe: Berries & Cream Popsicles
3. Vegan Chocolate Chip Cookie Dough Popsicles (Gluten Free)
Purchase some vegan mini chocolate chips to add to these delicious cookie dough popsicles. Or, you could even make your own. Either way, these vegan treats sound delightful and contain zero refined sugar.
Make sure to comment and thank Tasty Yummies for the recipe.
4. Key Lime Popsicles (GAPS, Paleo, Primal)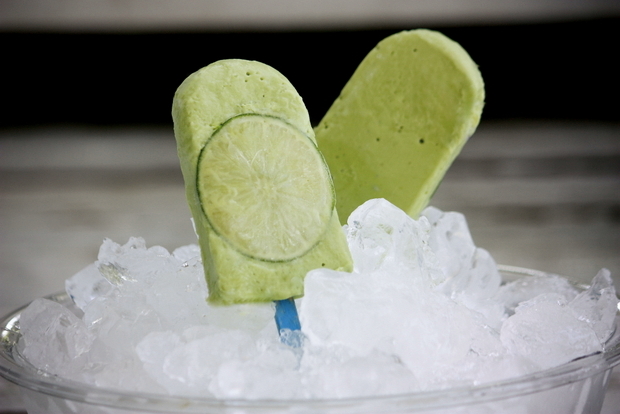 Fresh and tangy – if that's what you're looking for in a popsicle, you've found it!
Mommypotamus brings the taste of key lime pie to this key lime popsicle recipe that is GAPS legal and will also please my paleo and primal eating fans.
5. Dye Free Red Hibiscus Tea Popsicles
There is just something about red popsicles that kids just love. This recipe proves that you don't have to add artificial dyes to something to make it appealing.
Hibiscus gives these tasty popsicles their dark red color. Hibiscus is also full of vitamin C and helps fight off colds and other illnesses.
Add the Hibiscus Tea Popsicles recipe from Raising Hearty Boys to your popsicle collection.
6. Red, White, and Blue Popsicles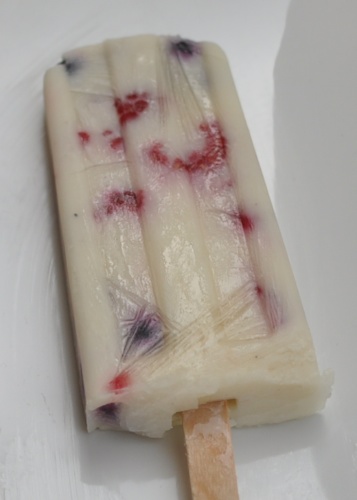 Oh Lardy brings us three recipes for red, white, and blue popsicles to show pride for the American flag.
Check out these flavors:
Coconut-Berry
Fermented Lemonade-Berry-Watermelon
Vanilla Kefir-Berry
7. Frozen Yogurt Popsicles
Kick up your popsicles with some probiotic goodness. Probiotics aid digestion and promote the growth of good bacteria in your stomach.
Try these Mango Berry Frozen Yogurt Popsicles from Thank Your Body.
8. Coconut Water Popsicles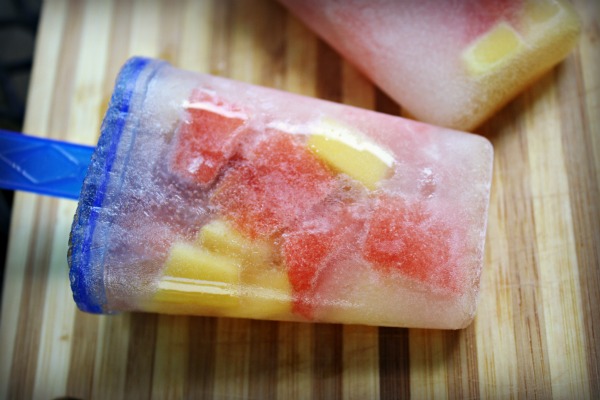 Diced fresh fruit and coconut water make for a refreshing summer treat.
The maker of this simple recipe, Frisky Lemon Nutrition, also suggests trying a puree of coconut water and fresh fruit to make more of a traditional popsicle.
Go here for the recipe: Coconut Water Popsicles
9. Ultimate Summer Popsicles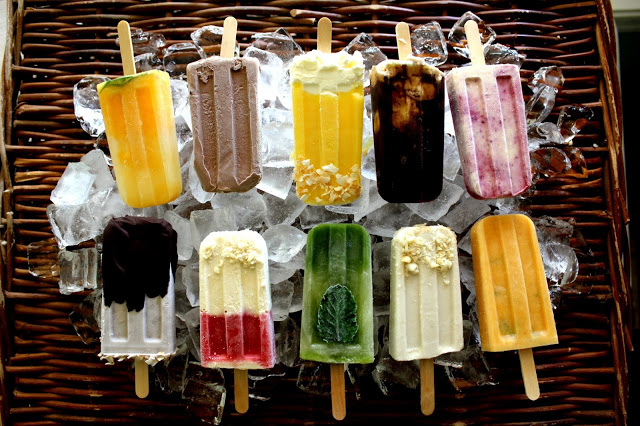 Okay, confession time. This isn't just one popsicle recipe to add to the list. It's ten! But, I didn't think you would mind having ten extra natural popsicle recipes to add to your list.
Weed 'em and Reap offers up a variety of flavors for the ultimate summer popsicles. There is something for everyone's taste buds.
10. No Sugar Added Popsicles
DIY Natural shows you how to mix and match various natural sweeteners to make up your favorite popsicle recipe with no added sugar.
Get the recipe here: No Added Sugar Popsicles
11. Fruit Juice Popsicles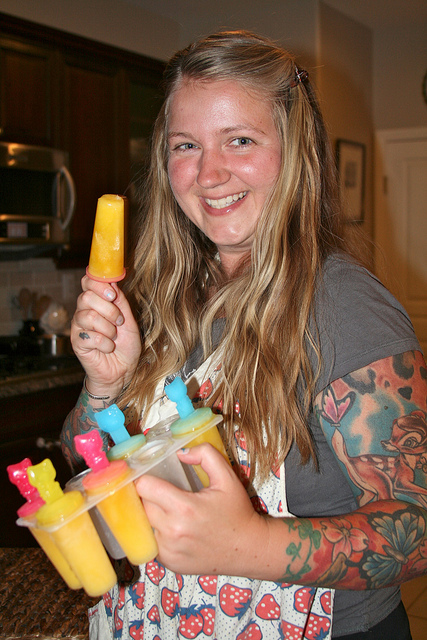 These popsicles by Cheeseslave are simple but a huge hit with the kids.
Check out these Fruit Juice Popsicles, made with fruit juice and coconut water.
12. Easy Dairy Free Paleo Chocolate Popsicles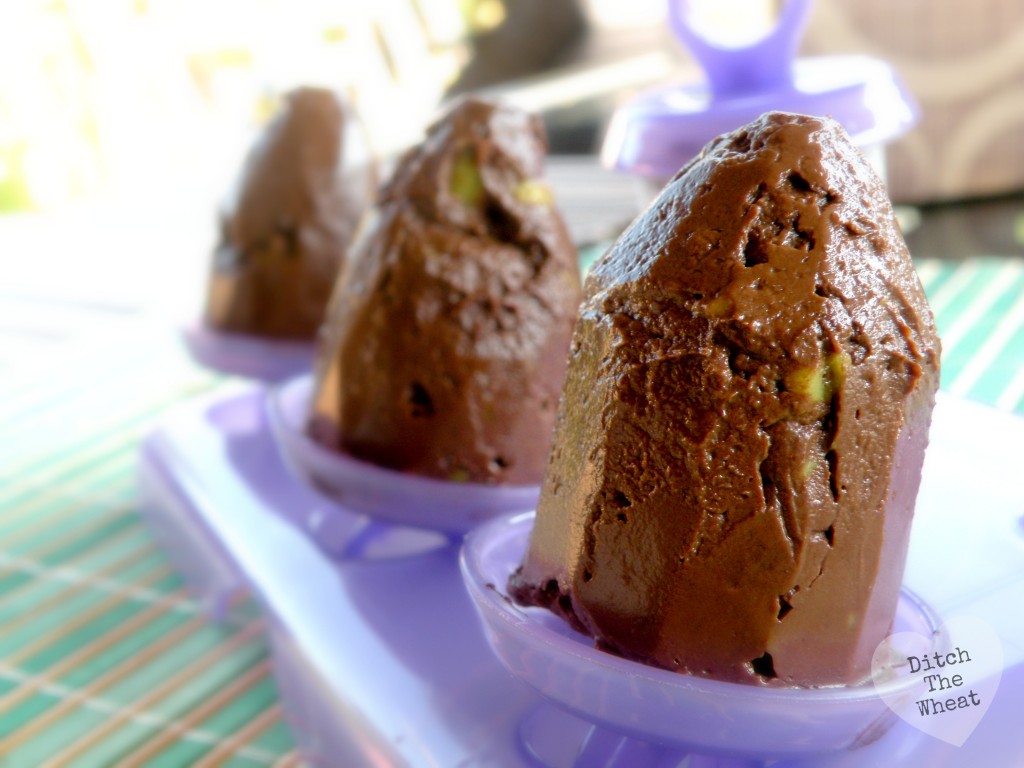 These creamy chocolate popsicles are dairy free and paleo friendly.
Grass Fed Girl says they are just as good as her old weight watcher's popsicles but without all of the added aspartame.
13. Dairy Free Fudgy Paleo Popsicles
I bet you'll never guess what the secret ingredient is in these super fudgy dairy free treats. Ditch the Wheat has discovered the perfect way to sneak in some nutrients for the kids in a sweet dessert that they will love.
Recipe here: Dairy Free Fudgy Paleo Popsicles
14. Honey Sweetened Yogurt Popsicles
Honey is what sweetens these probiotic popsicles. Mix in your favorite seasonal fruit and you have a treat for a hot day that is sure to please.
Homemade Honey-Sweetened Yogurt Popsicles from The Elliott Homestead.
15. Low Carb Strawberry Popsicles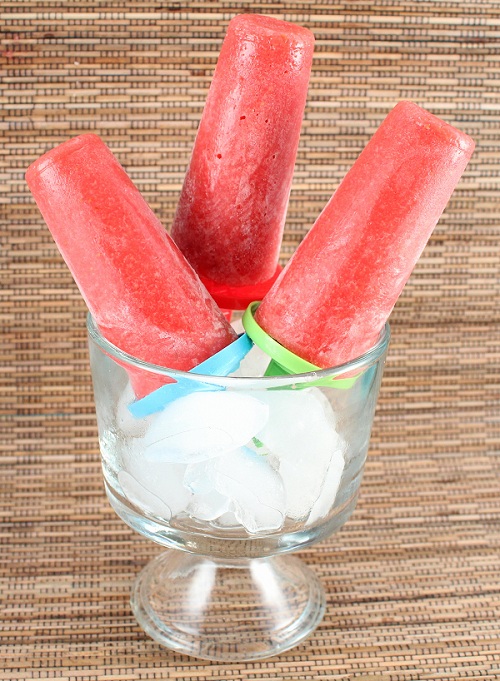 Karen at Living Low Carb One Day at a Time brings us this recipe for Low Carb Strawberry Popsicles.
The recipe uses gelatin to create a popsicle that holds together well and fresh strawberries for seasonal flavor.
16. Kefir and Juice Popsicles
How about a popsicle that requires no mixing, no stiring, no nothing? Just pouring into the molds and freezing. If that sounds good to you, you'll love this one.
The Reluctant Healthwife buys kefir and juice from the store and makes it into the quickest popsicles around!
Kefir and Juice Popsicles are probiotic and full of vitamins and minerals. In other words, they are really good for you.
17. Fudge Popsicles
Another fudgy popsicle from Mommypotamus with a few secret ingredients that are packed full of nutrition. These are GAPS legal and primal and paleo friendly.
Sprinkle the base of these fudgy popsicles with nuts for an added crunch. They will be just like the nutty ice cream treats that we used to buy as kids at the corner store.
~
Don't forget!
Grab some popsicle molds to make your delicious treats in.
Pin It:
This post has been featured at: Unprocessed Fridays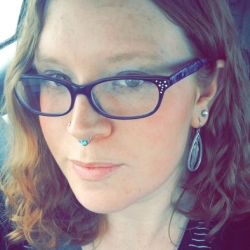 Latest posts by Vanessa Pruitt, PLMHP, MS
(see all)