5 Fun Decorating and Design Ideas for Your Kid's Bedroom
Looking to freshen up your kids' room? It is so easy to make a few simple changes that will not just help keep rooms tidy but also fun for little ones. Here are five ways you can create a bedroom that is exciting and unique in a snap.
The Kingdom
If your kiddo wants to be a prince or princess from a faraway land, it is easy to elevate existing décor with a coat of paint. White, cream, or even pink furniture get a touch of whimsy with the simple addition of details painted in gold acrylic craft paint.
Canopy beds are easy to find online, or you can DIY one with the fabric of your little majesty's choice. A sliding barn door can replace the bedroom door or closet door. The barn door is the "stables" where all manner of pony toys can be stashed while not in use.
The Farm
Is your little one passionate about animals? Try out a farm theme by using a sliding barn door instead of a closet door. Paint organizational bins to match. A green rug can make a nice "pasture" for all the animal toys.
If you're in the market for a unique headboard, you could hang a sliding barn door behind the bed as well. Luckily for parents, farms are very organized. When it comes time to tidy up, let your little one know that it's time for the farmer to get to work.
The Circus
Looking for something for an animal lover that's a little less pastoral? Try out a circus theme. Keep the idea of a sliding barn door from the last theme, and swap in some stage lights and a vintage trunk to keep animals and dress-up outfits.
The Laboratory
Aspiring scientists can have the universe at their fingertips with a few simple tricks. Label bins with fun science-related decals like atoms or beakers. Add a chalkboard for "writing equations." Glow in the dark star decals stuck to the ceiling make for a cosmic night light for little ones who are afraid of the dark.
The Jurassic Park
Finally, a dinosaur theme inspires the adventurer in any kid. Turning a bedroom into a dense jungle is easy with some green paint, fake plants, and matching bedspread. Simple rocks become décor when placed on a shelf. Yellow toned nightlights hide in plain sight as glowing amber.
If you're feeling adventurous too, let your little one create some "cave paintings" with finger paints.
Transitioning Tips
Many times, you may be planning to have more children or have younger children who might appreciate using the furniture from the bedroom makeover later on. While you can sell them and make some money to save later, it's better to store and save these items so that you don't have to worry about the saved money being depleted when you'll need the cash to buy more furniture. Consider storing these items in either a personal storage room or a storage unit. If you do decide to go with a storage unit, make sure that it is temperature controlled and can fight moisture, as furniture (especially wooden furniture) can be vulnerable.
For more articles about parenting, art, or the latest trends, check out this awesome site!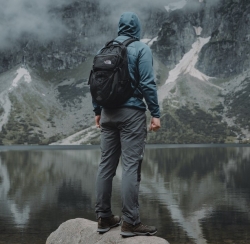 Latest posts by Ian Walsh
(see all)