How To Get The Best Deals On Amazon
Whether you shop elsewhere or you shop on Amazon, and you can't get great deals, you are missing out. Amazon has some of the most excellent deals when it comes to online shopping, and you could benefit a lot from them.
Watch Out for Today's Deals
The deals page provides shoppers with limited-time discounts on goods whereby amazon discount codes can help. The deals page also has a deals-focused newsletter, Lightning Deals, and time-sensitive deals of the day. Moreover, Prime subscribers have exclusive access to early access deals. Whatever product you are looking for, this is a great place to begin.
Look into Amazon Best Sellers for Gifts
Amazon best sellers offer a selection of top goods in more than 30 categories. In the hub, you will see green and red arrows revealing which goods are dropping and rising popularity. There are additional tabs in the dynamics page for Movers and Shakers showing the products that have spiked in the last day, Gift Ideas, Most Wished For, Top Products, and Hot New Releases.
Save with Amazon Coupons
Before going for any old price, always check Amazon Coupons which is a digital coupons hub. You can click the button named "Clip Coupon" and save to your cart. The coupon will be applied to checkout automatically. Amazon discount codes can also help.
Check Out Amazon Outlets
Always avoid full price shopping at Amazon Outlets hub. The hub features overstocks, clearance items, markdowns, and more. You can navigate this by browsing various filter options which display items by Missed Deals, Upcoming, and Active.
Extend Your Category Range
As much as Amazon is popular for selling electronics and books, it has a fantastic wide selection of products in a variety of categories. You can get any mainstream product on Amazon including fresh flowers bouquet and Michelin tires. From the hundreds of thousands of Amazon Art masterpieces to the great vintages at Amazon Wine, there is no justification to limit yourself to just gadgets and ebooks.
Amazon Warehouse Deals
Amazon Warehouse Deals represent the used products and open box hub of Amazon. This section is always changing, and it includes deals on goods that are returned, used, refurbished, or warehouse-damaged. They also include new products that fail to meet the Amazon regular standards.
All goods are tested and issued a particular grade before listing. Many products bought from Amazon Warehouse Deals are eligible for free shipping and Amazon Prime while some are backed by A-to-Z Guarantee of Amazon. However, an original warranty has to be separately bought.
Subscribe and Save
In the case you are making an order for the same products, this program will be beneficial. It allows shoppers to set up automatic delivery for products which are eligible on a monthly basis, saving money and time.
Members receive free shipping, a 15% discount when one has more than five subscriptions, and a 5% discount on eligible goods. Even better, you incur charges only when your order is shipped that you can cancel whenever you wish.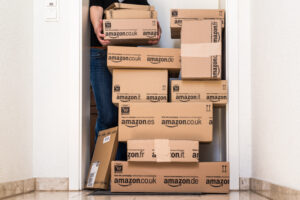 Join Amazon Prime
Amazon Prime is a necessity for frequent shoppers on Amazon. $99 will give you access to unlimited 48 hours shipping on millions of goods and exclusive discounts.
The Prime Video service comprises countless TV episodes and movies, Prime Reading offers thousands of periodicals and books, Prime Music offers more than 2 million ad-free songs, Prime Photos offers members online photo storage that is unlimited, and pre-orders for video games have a 20% discount.
Prime-exclusive Deals
Surprisingly, Amazon provides a great selection of clothes, but they are only available to Prime members. You can save a lot by shopping on Amazon as opposed to the department store.
Amazon Student
Amazon Student is an Amazon Prime's student version which is a low-expense program alternative targeted at students. For the first half of the year, members of Amazon Student get free two-day shipping on particular products, access to Prime Photos, Twitch Prime, Prime Video, and discounts and deals exclusive to students.
After the expiry of this period, members pay a reduced price of $49 to access all usual features of Amazon Prime comprising Prime Reading. They also get $10 when they refer a friend. Membership to Amazon Student is only valid for those who have proof of enrollment or have a valid .edu email address.
Amazon Family
This page is focused on parents, and it has discounted deals which are children-friendly. Prime members get a 20% discount on diaper subscriptions, snap baby registries, and age-specific deals are emailed to you regularly. In case your family shops through Amazon, this hub can make things easier.
With these amazing Amazon deals, you can save on both time and money and enjoy quality products at your convenience. Happy shopping!
For more helpful tips, check out these other articles from Nerdy Millennial: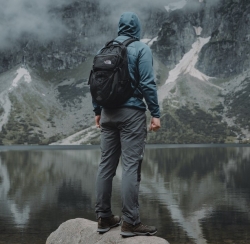 Latest posts by Ian Walsh
(see all)