Making Money Without Falling Into Scam Traps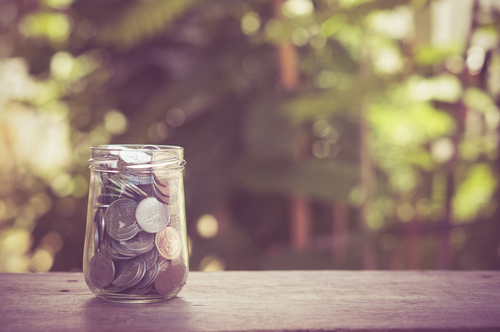 Making money is something a lot of people are searching to do at the moment, especially as the impact of the pandemic has taken a toll.
You always need to be mindful when it comes to things like this because you do not want to fall victim to a scam. Unfortunately, there are many scams going around today, like ibuyireview.com gives light to, so you need to be careful.
So, what options can you consider?
Matched betting is one solution. Most sports fans like a little flutter on the weekend. Be it a football accumulator, an EW on a horse, or the winner of a Formula One race, we love nothing more than the potential to win hundreds or even thousands on our favorite sports! But, how often do we win? Once in a blue moon?
With matched betting, you have a strategy whereby you will make a profit each and every time, irrespective of the outcome of the event. This is a risk-free profit-generating opportunity, and below we will tell you everything you need to know about it.
We understand if you are naturally hesitant. After all, someone guaranteeing you profit on every bet you make seems too good to be true.
Why isn't everyone doing it if it is so amazing? Well, there are two reasons:
Not everyone knows about it

Not everyone understands it
Matched betting is NOT betting in the traditional sense. In fact, there is no gambling involved. You don't need to predict an outcome or have any sporting knowledge in order to do it. Matched betting simply involves using the free bets and promotions that bookmakers provide in order to guarantee a profit each and every time. To do this, you need to be aware of two very important types of bet: the back bet and the lay bet.
Back bets:
A back bet is placed via a traditional bookmaker, such as Ladbrokes or William Hill. This involves betting FOR something to happen.
"I bet that Santini will win the Cheltenham Gold Cup 2021."
Lay bets:
A lay bet is the opposite. It is placed via a betting exchange, such as Smarkets or Betfair. This involves betting AGAINST something happening.
"I bet that Santini will not win the Cheltenham Gold Cup 2021."
As you can see, if you place a back bet and a lay bet, you have all outcomes covered. You can't lose.
If you placed these bets with your own money, they would just cancel each other out. However, place the back bet using a free bet, and you can guarantee profit every time, no matter the outcome.
Another option that you may want to consider is trading. More and more people are getting involved in trading today, but you need to make sure you walk before you run.
One of the biggest mistakes that people make is inputting more money into trading than they can afford to. Remember, nothing is guaranteed.
The same applies to matched betting. Mistakes can be made, so only use the money you can afford to, just in case.