Top 5 "No Poo" Shampoo Alternatives
Despite recent criticism in the media, the "no poo" method is still a popular choice among those of us who wish to reduce the number of harsh chemicals that we introduce into our bodies and our environment.
If you are not familiar with the phrase, "no poo" is a term used to describe the act of not using conventional shampoo to wash your hair.
Now, if you are saying to yourself, "ew!" please hear me out. While some people do practice "water only washing" to clean their hair, that method does not work for everyone. It didn't work for me.
There are still plenty of ways to wash your hair and still leave behind those chemically-laden commercial shampoos. It may require a bit of experimenting to find out what works for your hair type.
Why Should You Stop Using Shampoo?
There are two things you should think about when deciding whether or not to stop using shampoo. What is in your shampoo and what does it do to your hair?
Harmful Ingredients in Shampoo
Commercial shampoo contains nasty ingredients… lots of them! Here is just a sample of common ingredients:
Sodium Lauryl Sulfate – A known cancer-causing ingredient that is found in most commercial shampoos.
Polysorbates – An emulsifier that helps bind oil to water. The problem with this ingredient is that it can mess with the pH of your scalp and often leaves a residue.
Propylene Glycol – Another cancer-causing ingredient found in a majority of shampoos.
Others include artificial fragrances, hydrolyzed soy protein, and more. Read about the chemicals in shampoo here.
Shampoo Strips Hair of Natural Oils
Our bodies, including our scalp, produce oils for a good reason. The oil that your hair and scalp produce is called sebum, the oil responsible for keeping your hair and skin soft and supple. Ignoring these natural oils, and seeking to rid our body of these natural oils, can be detrimental to our health.
What usually happens with shampoo is that we strip our scalp and hair of natural oils with harsh chemicals, causing our bodies to try and make up for the deficit by over-producing oils.
What did our ancestors do without shampoo? After all, shampoo was only introduced in the 19th century. The answer is, apart from some of the various natural "no poo" methods used to periodically cleanse the hair, brushing was used to redistribute oils throughout the hair, keeping it soft and healthy.
If you are planning to try the "no poo" method, I would recommend investing in a good natural bristle hair brush to help with redistributing the natural oils in your hair as much as possible, even if you do use one of these shampoo alternatives.
So what alternatives are there to commercial shampoo?
1. Shampoo Bar
One popular alternative to commercial shampoo is the shampoo bar. A shampoo bar is similar to a bar of soap, except that it is specially formulated to wash your hair.
Just like traditional shampoo, not all shampoo bars are created equal. If you are new to the world of shampoo alternatives, you will want to find something that you are sure can do an effective job so that you don't become frustrated.
This brand comes highly recommended.
2. DIY Shampoo
Don't like any of the natural shampoo brands out there? Try making your own shampoo! You will know exactly what ingredients are in it, and you can tailor it to your personal needs.
There are plenty of DIY shampoo recipes on the web. I found one at Wellness Mama that includes:
coconut milk
Castile soap
vitamin E oil
almond or olive oil
and essential oils
Get the recipe here.
3. Baking Soda
Baking soda cuts grease and can be very effective at keeping hair clean. This method is often called "baking soda washing" and it's a popular method among those who have decided to ditch the shampoo.
There are several ways to do baking soda washing, but it's all pretty simple. I think the easiest way is to dissolve the baking soda in some water and apply it to the scalp, then rinse thoroughly.
Baking soda can be hard to get out of your hair, which makes rinsing the most important part. A little baking soda goes a long way.
Read more about baking soda washing at My Healthy Green Family.
4. Dry Shampoo
Dry shampoo is another option, though it will probably take a bit more getting used to than other methods.
The great thing about dry shampoo is that it doesn't require that you get your hair wet. This is beneficial because water tends to dry out hair, especially if you have hard water.
Here are two dry shampoo recipes that account for light or dark hair.
5. Soapnuts
Soap nuts are not just for laundry. They can be made into a liquid that can be used for anything from cleaning dishes to washing your hair.
If you are not sure what soap nuts are, Mountain Rose Herbs has a good introduction here.
Here's a soap nut shampoo recipe from Wellness Mama, plus a ton of soapnut recipes from Crunchy Betty.
You can buy soap nuts here, or here.
Pin for later:
Related Articles on the Web: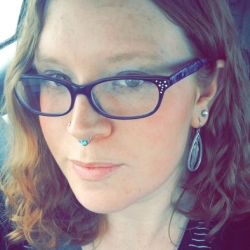 Latest posts by Vanessa Pruitt, PLMHP, MS
(see all)