When Natural Remedies Fail (And Why That's Okay)
If you're reading this, I'm certain you are the kind of person who works very hard to keep your family healthy and make the changes you need to make to reach that goal.
You take the time to learn about healthy eating, new ways of using natural remedies, and getting toxins out of your home and your body. You put in a lot of effort, like all of my readers do, and it's amazing.
But I want you to be honest with yourself for a moment.
When a natural remedy fails, and you have to turn to modern medicine and not-so-natural methods of curing your family's ailments, do you feel defeated?
There is no right or wrong answer here. But, I'm going to be honest and tell you that I do feel defeated when it happens. I tend to get down on myself and feel like I haven't learned enough, haven't tried enough, or that I've failed.
But I have to stop myself right there, because all of that is negative self talk, and none of it is true! It's not true for me, and it's not true for you. And here's why…
Wellness is Complicated
Health and wellness is an extremely complicated thing these days. We live in an age like never before, where nuclear power (radiation), pollution, chemical pesticides and herbicides, and fluoride in our water (a known neurotoxin) are considered normal. Furthermore, our food system is overrun by genetically modified foods, artificial dyes, preservatives, flavorings, and other frankenfoods.
While I know that the generations before us had their own health issues to deal with, it is not hard to see that we face health challenges unlike any other in the history of the human race.
Natural remedies cannot always undo the effects our way of life had on our health before we or our predecessors knew about a healthier way. You know the saying, "When we know better, we do better". All anyone can do is make do with the information that they have at the time. It does no good to beat ourselves up over our past mistakes.
Modern Medicine Has It's Place
I often hear people say things like, "this is the medicine of our ancestors". True, natural remedies and "alternative" medicine are the original forms of medicine. However, our ancestors were not always the perfect picture of health.
I'm not going to delve into history in this post, but suffice it to say, we have modern medicine for a reason. In the beginning at least, modern medicine came about because it was seeking to make up for areas where natural remedies failed.
Natural remedies cannot replace the need for surgery in life threatening situations, and we cannot deny that pharmaceuticals result in a better quality of life for some people, and even keep some people alive for much longer than is possible with natural means alone. Needless to say, modern medicine has become exponentially more affordable. There are even affordable health insurance plans and tax breaks now (I'd look for good tax calculator first) that can cut the costs even further.
I honestly believe that both modern medicine and natural healing can work together simultaneously. The key is to find the balance that is right for YOU.
Finding Balance Between Natural and Modern Medicine
In society, you will always contend with broad, sweeping judgment from others about how you handle your individual health. In the end, you must do what is right for you.
Wellness is not as simple as what you eat or how you treat a cold. I wish it was. However, wellness is the makeup of many parts, and you must be able to strike a balance between them that makes you feel whole and happy.
In general, your health and happiness consists of 7 parts. In order to feel your best, you need to pay attention to each one.
The Seven Dimensions of Wellness:
Social – how you relate and connect with other people
Emotional – how you understand and cope with life challenges
Spiritual – how you establish peace and harmony through your beliefs
Environmental – the impact of your surroundings, including your home, community, and planet
Occupational – personal fulfillment from your job or occupation
Intellectual – the ability to open your mind to new ideas and experiences
Physical – maintaining a healthy physical body
If you neglect any one of the parts that make up your total wellness, you may find yourself to be quite unhappy.
While balance is certainly something you should seek, the key is not so much to find a perfect balance, but rather to find a certain level of fulfillment in each part. For instance, you may not always have the body that you want, but you can find happiness and fulfillment in the current state of your body.
Finding that acceptance of yourself, and feeling good about the choices that you make (whether that includes what society deems the "correct" choices or not), can bring you far closer to a state of total wellness.
What does all of this have to do with natural remedies? It means that if you are focusing all of your time and energy worrying about how to treat illnesses naturally or eating healthy, you could be neglecting other equally important parts of your wellness.
~
The bottom line is this: only you can decide whether or not natural remedies or modern medicine are warranted in your unique situation. You have to consider your wellness as a whole.
When using natural remedies, ask yourself these questions:
Is this making me feel better?
Is it bettering my life?
How is this affecting my overall health and wellness?
Tell me in the comments, have you ever had a natural remedy fail you?
~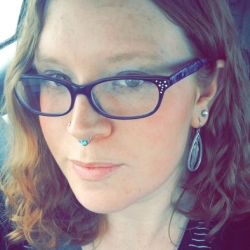 Latest posts by Vanessa Pruitt, PLMHP, MS
(see all)