Healthy Homemade "Mock" Caesar Dressing Recipe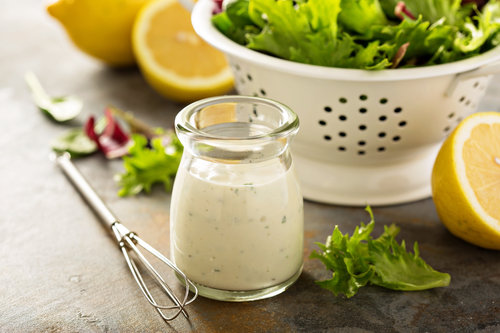 A lot of people fail to realize just how easy it is to make delicious dressings and dips at home. By doing so, you can avoid many nasty additives and preservatives in store bought dressings, even the so-called "natural" ones.
I created this super easy "mock" caesar dressing recipe when we were on the GAPS (Gut and Psychology Syndrome) diet. On the diet, store bought dressings are not allowed, and many ingredients are limited. I wanted something super simple to make with ingredients that I almost always have on hand.
I call it "mock" caesar dressing because it doesn't match a lot of the caesar dressing recipes out there, but to me it tastes nearly identical to caesar dressing. Your mileage may vary, but I think you will like it either way.
Learn how to make the homemade yogurt for this recipe.
If you like the recipe, please share!
Vanessa founded NerdyMillennial as a platform for millennial creatives to share their passions, ideas, and expertise. Vanessa has lost over 80 lbs from healthy eating, fitness, and mindful living and wishes to inspire others to do the same. She also shares her knowledge about blogging, psychology, and culture.
Latest posts by Vanessa Pruitt (see all)