How to Make Homemade Probiotic Hummus
I had no idea what hummus was two years ago. I tried some at a mommy get together and fell in love with it. The first hummus I tried was from the store, so I didn't even know it was something that I could easily make at home, and I certainly didn't know it could be healthy for me.
Then I started making it at home, and I realized that my kids would actually try it and eat some of their vegetables with it! That's a win-win right?
Now I've found the holy grail of healthy vegetable dips (okay, maybe I'm exaggerating just a little bit.) But, it's good stuff, and when you add in the probiotics, it's just plain awesome.
The Probiotic Secret
So, you may think there is some "secret" to making foods probiotic. You may think it's going to take extra time and effort. But I'm here to tell you that making foods probiotic has saved me a ton of time in the kitchen.
The secret to this particular hummus recipe is probiotic ranch dressing and fermented salsa, both homemade. It does sound like a lot when you are getting started. You hear "homemade" and you think "there is no way I can add anything else to my busy schedule!" But making these things takes minutes and it actually saves you time and money.
Why? Because instead of produce lying around in my fridge waiting to be cooked into foods, I can quickly preserve that freshness for months on end through fermentation.
And with a little milk from the store and some spices from my pantry, I can not only make homemade yogurt at a much cheaper price, but I can also use that homemade yogurt to make probiotic ranch dressing.
And to top it all off, the ferments and cultures in my family's diet make us much healthier. We spend less money on over the counter and prescription medications, less time off from work from being sick, and less money at the doctor. Our health is much better, including less tummy troubles, allergies, etc.
So, forgive me for the slight detour. I want you to understand exactly how important fermented foods are to your health and to your time and budget.
Now for the recipe!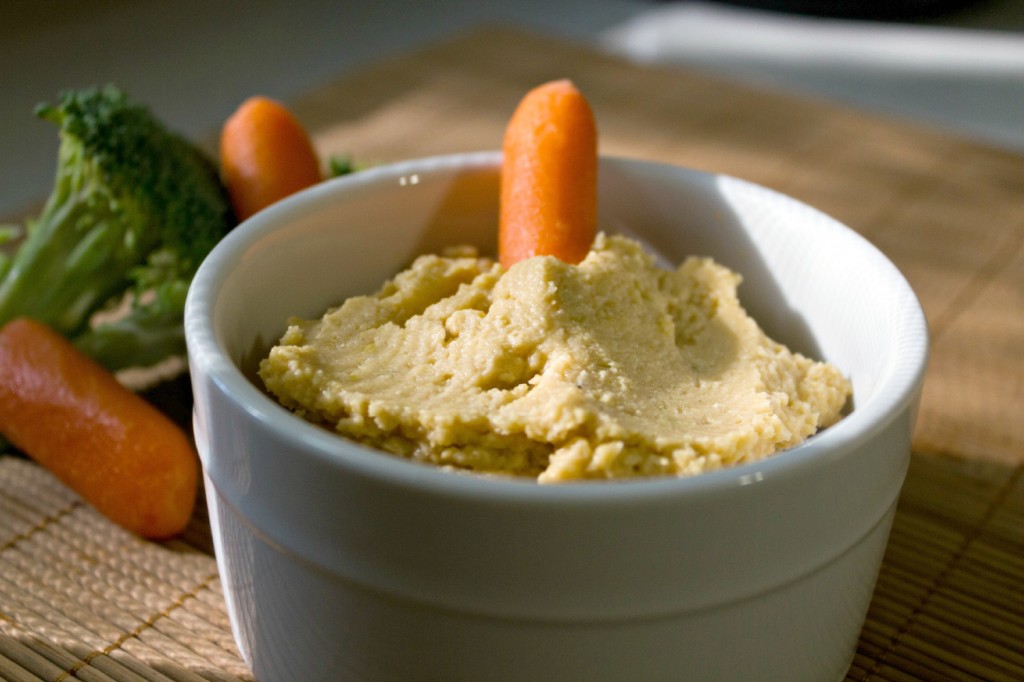 Homemade Probiotic Hummus Recipe
Are you ready to make the healthiest hummus ever? Great! Let's get started…
Equipment Needed:
Ingredients
1 small green bell pepper
4 garlic cloves
2 teaspoons peanut oil
2 cups pre-cooked or 1 can chickpeas (garbanzo beans), drained
salt and pepper to taste
Instructions
Chop the bell pepper and garlic.
In a blender of food processor, blend chickpeas, oil, garlic, and pepper.
Transfer dip to a bowl. Salt and pepper to taste, stirring with a spoon.
Serve as a dip with vegetables, pita bread, pita chips, etc.
http://nerdymillennial.com/how-to-make-homemade-probiotic-hummus/