10 Ways to Save Money on Baby Stuff
Very few of us have a ton of money to spend before the baby's arrival, and being pregnant means having cute baby items and splurges in your face at every turn.
But, having a baby doesn't have to break the bank. You can be frugal and still fulfill all of your baby's needs. Here are some ways to save while you get ready for baby.
1.) Buy Used
For most baby gear, you will always save more if you buy used instead of new. Search consignment shops and thrift stores. Just make sure you know what you would pay for that item if it was new, and how much it usually sells for used.
The only thing that's advised against buying used is car seats. For safety reasons, it's better to buy a new car seat with good ratings.
2.) Craigslist
craigslist.org is one of my favorite places to list items for sale and find used items. There is a baby section and a free section for each location, both of which are a great place to find baby gear.
3.) Freecycle
Freecycle.org is another great place to scour for baby items. There are no categories, and you'll have to weed through lots of other listings. Nonetheless, you can still find baby clothes and gear. Best of all, it's all free.
4.) Rethink Baby Gear
When you are trying to save money, my best advice is don't buy what you don't need. Think over every purchase beforehand. Do you really need a bassinet? Baby will only use it until he rolls over. Could you borrow one for a few months? Rethinking your need for each item could save you a lot of money in unnecessary purchases.
5.) Dual Uses
Anytime you can buy baby gear that serves two purposes, you have the potential to save. For instance, instead of buying a bassinet, a baby crib, and a playpen, we bought a Pack N' Play.
It converted from a bassinet to a play pen. We bought a special mattress for it and it tripled as a crib. The best part? Whenever we went on trips, we took it with, so baby never had to sleep in a strange bed.
6.) Easy on the Baby Toys
For the first few months, your baby will not play with toys. After that, a few toys are useful, but you won't need much. Also, every baby is different and likes different kinds of toys, so it's best to wait and see what your baby might play with.
The same goes with baby activity gear like jumpers and walkers. You may spend a lot of money on a large piece of baby equipment only to find out your baby hates it. Save up the money and wait until your baby is older to decide what to activities to buy.
7.) Shop Around
Have your eyes set on a particular item? Make sure you do your homework and shop around. You may find the exact same item at another online or offline store for a better price, or with cheaper shipping. Do a search for coupons and discounts on that item, as well.
8.) Wait for a Sale
The nice thing about pregnancy is that you have a little time to shop before your baby arrives. If there is an item that you a certain you want to buy, wait awhile and see if there are any sales. You might be surprised at where you see that item pop up with a great discount.
9.) Breastfeed
Formula can get very expensive, very fast. Plan to breastfeed as long as possible, and save yourself money month after month. Another alternative is to pump. If you do this long term, you could rent or buy a good used medical grade pump.
10.) Skip Baby Food
Did you know you can skip baby food altogether, or make your own? Baby-led solids is when you wait to feed your baby solids until he shows a genuine interest and even asks for it off of your plate.
By this time, most babies can eat a variety of soft table foods. You'll save a ton of money by not buying jar after jar of baby food. If you can't wait, you can still save money by making your own baby food. You can avoid preservatives and puree all kinds of food for your baby.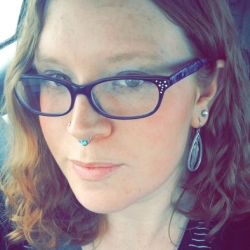 Latest posts by Vanessa Pruitt, PLMHP, MS
(see all)