101 Random Act of Kindness Ideas for Millennials
As you may know, Random Acts of Kindness Week is officially February 12th through the 18th.
A random act of kindness is any small and selfless action that is taken by an individual or a group, meant to cheer up or better the life of another. To celebrate this notable week, and to inspire people to commit a random act of kindness, here are 101 ideas of random acts of kindness that you can do all on your own.
Write an anonymous note of encouragement to someone who needs it
Bake a treat for a friend
Give someone an unexpected compliment
Tell the manager about a great waiter/waitress
Email and inspirational journalist or blogger
Send a care package to a soldier
Offer to babysit for free
Make sack lunches for the homeless
Put a quarter in an expired meter
Support someone's charity campaign
Leave a copy of your favorite book on the bus or train with a note in it
Pay for the person behind you at the drive thru
Volunteer your time caring for animals at the animal shelter
Donate blood (finally)
Buy coffee for a stranger
Leave quarters in vending machines
Return a shopping cart for someone
Take your parents out for lunch (and insist on paying)
Cook a meal for a family with a new baby
Let someone in line go in front of you
Check up on someone you haven't talked to in awhile
Tips a service worker who wouldn't expect it
If you can sing or play music, offer to perform for free (such as in a nursing home)
Offer to help someone move
Tell a parent in the store that they're doing a good job
Do a task that nobody else wants to do
Clean up litter around your apartment building or your favorite park
Leave quarters in the laundromat
Take a few extra minutes to clean gym equipment
Donate used books to the library
Write a positive comment on a website or blog
Bake an adult a cake for their birthday
Offer to tutor someone in a subject for free
Offer items and clothing you don't use for free to someone else
Introduce yourself to a new neighbor
Pack extra snacks and offer them to your coworkers, friends, classmates, etc.
Order something online and send it to someone anonymously
Do someone else's chores for a day
Tell someone you believe in them and their dreams
Leave a positive review on social media of one of your favorite companies
Take a neighbor's trash can to the curb when they forget
Help the kids in your life commit a acts of kindness
Offer to care for someone's cat or dog while they go out of town
Leave a bigger tip than usual
Buy sidewalk chalk for the kids in your neighborhood
Bring soup to a sick friend. Leave it on their door step and then text them to let them know it's there.
Collect box tops to give to your local school
Put together a travel kit for kids and give it to a family that you know
Volunteer your skills and talents
Offer a ride to someone who you see walking in the cold or the rain
Write a letter to someone in prison
Put your phone away when you're with your friend
Tell someone what makes them unique
Email your professors from the previous semester and tell them what an impact they made
Donate your old eyeglasses
Put sticky notes of positive messages in public bathrooms
Call someone just to say hello and that you miss them instead of texting them
Offer to sit down and talk to someone who's having a tough time. Just listen. Don't offer advice unless they ask.
Hold the elevator for someone
Bring someone chocolate
Bring someone flowers
Buy toys on sale and donate them to toys for tots
Wash someone's car for them
Take a friend out to lunch and insist on paying
Buy from a neighbor kids school fundraiser
Offer the person next to you some gum
Get someone a customizable gift
Go and visit a relative you haven't seen in forever
Help someone carry their groceries up to their apartment
Be kind to customer service reps over the phone. They're just doing their job.
Offer to be someone's workout partner at the gym
Treat yourself to a manicure or pedicure – you deserve some kindness too!
Make amends to someone you may have hurt in the past
Donate diapers, wipes, and non prescription medicines to a homeless shelter or women's shelter. They're always in need.
Tell someone what a good job they're doing
Decide you don't need something at the store? Put it back where you found it. Don't leave it in a random place.
Let someone in your lane while you're driving. They're in a hurry, just like you.
Volunteer to coach a kids sports team
Offer to play boardgames with the elderly in a nursing home. Many of them never have visitors
Offer to give your friend a DIY spa treatment at home
Run your partner a hot bath
Give someone a massage
Make gift baskets for the teachers in your life
Put together a photo album of you and your best friend
Save coupons for someone who actually uses them
Give someone a hug
Organize a service scavenger hunt with friends
Thank a soldier for serving their country
Donate household items and clothing to refugees
Smile at everyone you meet
Give a newly married couple a honeymoon gift basket
Tell someone you care about them
Host a game night for your friends and provide snacks
Learn your friend or partner's favorite dish and make it for them
Skype with a friend who lives far away
Make a list of nice things people have done for you and try to pay it forward
Become an advocate for someone
Do any of these random acts of kindness and don't tell anyone about it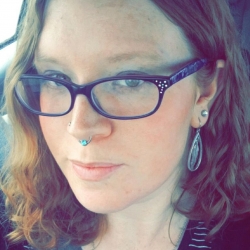 Vanessa founded NerdyMillennial as a platform for millennial creatives to share their passions, ideas, and expertise. Vanessa has lost over 80 lbs from healthy eating, fitness, and mindful living and wishes to inspire others to do the same. She also shares her knowledge about blogging, psychology, and culture.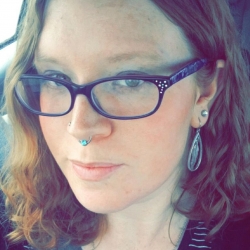 Latest posts by Vanessa Pruitt (see all)