4 Tips For Affording Your First Home
Deciding to buy your first home is an exciting opportunity, but it also requires some sound financial planning. If you take the time to learn how the process works and what opportunities apply to your situation, you can save money now and in the future.
Good Credit Tops the List
Before doing anything, you should take a look at your credit profile and your credit score. A low credit score doesn't just mean you'll have difficulty in getting a loan. It also means that, when you do get approved by a lender, it will be for a higher interest rate.
To combat this situation, it may be better to take the time to improve your credit score first. Look for mistakes on your credit report and attempt to resolve them first. Additionally, settle unpaid accounts and those debts that have been referred to collections agencies.
Evaluate Your Assets Versus Debt Ratio
While that may sound like a complicated equation, it merely means comparing your sources of income and assets against the debts you pay out each month.
Your assets should be greater than your debts. If this is not the case or if the difference is minimal, you can improve this ratio in one of two ways. You can either increase your income, or you can decrease your debts. If you can affect the ratio from both ends, that will work greatly in your favor with lenders. If you're straight out of college, be sure to pay off your student loans as soon as possible before you think of buying a home. This is usually doable, giving it a few years, if you do it right.
Look into Government Programs
Even if you do have bad credit, some programs will help you get approved for a home loan. For instance, special VA loans are available to veterans of the military, which may allow for lower down payments, help with closing costs, or lower interest rates (to determine if you are eligible, you'll need your time of service for a specific designated period).
There are also FHA loans, which are available to low-income individuals interested in buying a home. This is especially beneficial in cases where you don't have the full 20% down payment expected by traditional lenders. You may be able to go as low as 3% of the home cost for your down payment. In Wisconsin, they have the Wisconsin Housing and Economic Development Authority Loan that help low to moderate income families afford a home.
There are many other programs available, depending on the area in which you live. In taking advantage of these programs, be aware that a lower down payment will increase the number of your monthly mortgage payments.
Stop Using Your Credit
Not to be confused with your credit cards (which you should use around 30% percent of the time), but your actual credit score for the use of loans or credit cards applications. Just using your credit can have a negative impact on your credit score, though this is usually temporary.
When someone conducts a hard inquiry on your credit profile, it results in a temporary lowering of your score, and that will affect how lenders view you. If you're planning on applying for a mortgage within the next six months, resist the urge to use or apply for new credit cards, take out personal loans, or do anything else that can impact your credit.
Following these tips can help you obtain a better loan for your first home. If at all possible, begin planning a year or two in advance. This will give you time to improve your credit score and maximize your chances of getting a low-interest mortgage, while also giving you time to save more for your down payment and closing costs.
References:
5 essential money moves for first-time homebuyers
Why Wisconsin Home Buyers Should Know About WHEDA Loans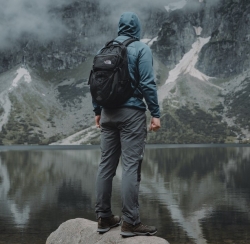 Latest posts by Ian Walsh
(see all)