Quick and Healthy Breakfast Ideas: Tip Tuesday
Let's talk breakfast!
Awhile back, I asked those of you who follow us on facebook to offer up your favorite quick and healthy breakfast ideas. I also asked my fellow bloggers for some ideas.
So, here's a roundup of quick and healthy breakfast ideas for your enjoyment. The next time you feel "stuck" and don't know what to prepare for the next day (or even last-minute) refer back to this handy list!
Quick and Healthy Breakfast Tips from Readers
We asked readers here for their tips. Follow the link to join the discussion!
Here are the best reader tips:
"All I ever eat for breakfast is leftovers from the night before and since I'm cooking healthy meals for supper, that means breakfast is healthy too" – Stef
"I make muffins the night before, or put some bread to making in the bread machine. Make a smoothie the next morning to go with it, and there you have it!" – Amanda
"Crock pot oatmeal. put the ingredients in the night before…wake up and breakfast is ready! only bummer is cleanup, i hate cleaning crock pots. lol" – Beth
"Freeze single serving ingredients for smoothies and every morning pull one out and throw it in the blender with yogurt or milk. Convenient for on the go too." – Amber
"Oatmeal with raisins. 5 minutes in the morning" – Zhavon
Quick and Healthy Breakfast Tips from Bloggers
"I make the batter for this Dutch Pancake the night before, then when I wake up the next morning, I take a few minutes to heat up the oven, make coffee and get the butter super hot and melty. Once the batter goes in the oven, I'm off to take my shower and get ready. When I'm dressed, a weekend-worthy breakfast complete with maple syrup is all ready to go!
If I'm super pressed for time, I grab a couple squares of my Coconut Oil Fudge. They are surprisingly filling, and super nourishing!" – Jennifer at Sweet Plantains
~
"My favorite quick breakfast is toast with labneh and jam" – Kate at Food and Hearth
~
"I normally do oatmeal smoothies in the morning. For the smoothie I normally grind the almonds/chia/oatmeal first in a high power blender (ninja or magic bullet) and then add the other ingredients. It's very filling and energizing.
Or i have raw oatmeal for breakfast by soaking it overnight and eating it in the morning. I add vanilla, honey, and cinnamon, and it's very delicious, and healthy." – Alyssa at Pure Traditions
~
"1.) Make a large batch of granola ahead of time. Then we have smoothies and granola for breakfast.
2.) Crockpot oatmeal or cooked millet. Can set it up the night before and then breakfast is ready in the morning.
3.) We buy lots of bananas when we find ripe ones for sale. Then peel, cut in half and freeze. I use those for smoothies along with some other frozen or fresh fruit. I also dehydrate kale in the summer and then add in a tbsp of that and 1 tbsp chia seeds for extra nutrition." – Jennifer from The Entwife's Journal
Green Chorizo Breakfast Sausage
This recipe comes from Aadel at These Temporary Tents.
Ingredients
1.5-2 lbs ground meat (turkey, beef, pork or a combination)
1/4 cup green pumpkin seeds (look in the mexican seasonings)
1/2 tsp ground cumin
1/2 tsp dried oregano
dried parsley & chives optional (about 1/4 tsp each)
1/4 tsp black pepper
1/4 cup diced green chilies (canned or fresh)
salt to taste
Directions
Grind up the pumpkin seeds along with all the dried seasonings in a food processor until fine. Mix seasonings, chilies, and ground meat until well combined. Form into a roll and cover with plastic wrap (seal tightly). Let it set in the fridge overnight.

The next morning, you can form patties or just cook and crumble the sausage. Serve with eggs, cheese, rice, or tortillas. You can also add green bell pepper, parsley, or cilantro and grind it up with the seasonings.
~
More Quick and Healthy Breakfast Recipes
My Quick and Healthy Breakfast Ideas
Personally, I love to make these Eggie Rice Cups with whatever leftovers I have in the fridge.
Blueberry Baked Oatmeal is easy to assemble the night before and bake in the morning.
Another favorite of ours is eggs fried in coconut oil and bacon cooked in the oven. Just take a large sheet pan, line it with parchment paper or aluminum foil, and place the bacon on it. Bake in a 400 degree oven until it's to your liking.
What's your favorite quick and healthy breakfast idea?
This post featured on: Party Wave Wednesday, Tasty Traditions.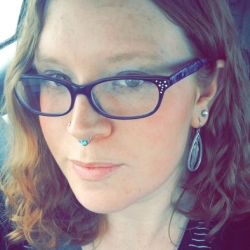 Latest posts by Vanessa Pruitt, PLMHP, MS
(see all)