6 Healthy New Lunch Products for Back to School
It's that time of year. School is in full swing and you're probably running out of ideas for your child's lunchbox. Yes, already. Well you're in luck, because we've tried and tested 5 new lunch products that can make your life easier when packing lunch for your kids. The best part is that they are all healthy options as well!
1. Golden Platter Chicken Tenders
Do your kids love chicken tenders and chicken nuggets but you avoid them because they are highly processed and full of chemicals? Try Golden Platter chicken tenders and nuggets instead! Golden Platter chicken tenders are all natural, gluten free, contain no hormones, or preservatives.
> Find Natural Chicken Tenders on Amazon.com
2. Element Snacks
With only 80 calories each and 5 grams of sugar, Element Snack cakes are a great choice for a healthy lunchbox treat. These unique rice cakes are more dense than traditional rice cakes, making them crunchier and smaller for the lunchbox and with a much bigger "crunch". They are all natural, gluten free, non gmo, and vegan!
> Find Element Snacks on Amazon.com
3. Kidz Sprinkles Tasteless Vitamins and Probiotics
Do you worry about your kids getting enough nutrition and probiotics in their diet? With Kidz Sprinkles you can worry no more. Loaded with vitamins, enzymes, omega 3 fatty acids, and probiotics, this multi-vitamin is tasteless and dissolves easily. You can sprinkle it on anything from macaroni and cheese and pizza, to peanut butter and jelly or dipping sauce. The price is also incredibly reasonable for a multi-vitamin that includes almost everything your child needs in their daily diet.
> Find Kidz Sprinkles on Amazon.com
4. Gluten-Free Bites
The makers of the Gluten Free Bar have extended their products to include Gluten Free Bites that are the perfect size for your child's lunchbox. Just throw 3-4 bites in their lunchbox as a nice little side or treat. These bites are of course gluten free as well as certified kosher, certified vegan, non-GMO, and soy free.
> Gluten-Free Protein Bites on Amazon.com
5. Reusable Snack Bags
Healthier for the environment than plastic bags, these reusable snack bags by Bumkins are easy to use and to clean. Wipe them clean as needed, or they are dishwasher safe! These bags make a great alternative to plastic sandwich and snack baggies, which makes packing those extras in the lunch box super easy.
They have a zip closure, are lab tested to be food safe, and are lead free, PVC free, BPA free, phthalates free, and vinyl free.
> Bumkins Snack Bags on Amazon.com
6. All Natural Mayonnaise
Hampton Creek has taken mayo back to it's natural roots by creating a mayo product that is just the basics. That's why it's called Just Mayo. Put some of this natural mayo on sandwiches, or include some sriracha or chipotle mayo as a dip for crackers or vegetables.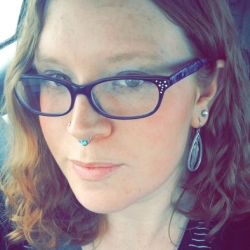 Latest posts by Vanessa Pruitt, PLMHP, MS
(see all)