A Guide to Pregnancy Progress Pictures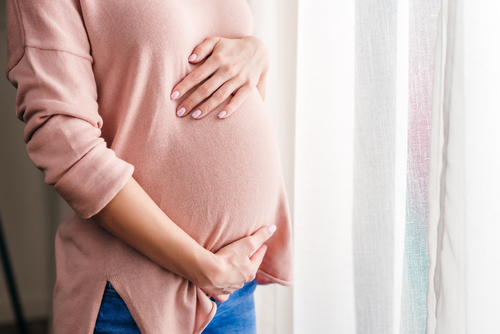 Your baby is growing each day, stretching your belly, changing positions, and getting ready to be born. But it's hard to notice the little changes in your body, especially in the midst of everything else that needs to be done and prepared before baby's arrival.
Progress photos are a fun way to document your pregnancy and make a personal keepsake. The idea is to take regular photos of yourself as your pregnant belly grows so that you can view them like a pregnancy time line. With these regular pictures, you'll be able to notice differences in your body and belly that you didn't before.
Some women like to take pregnancy progress pictures so that they can put them together and share, make a video collage, or even put them in a pregnancy scrapbook or baby book. Or, you may wish to keep these precious photos all to yourself. You can look back on them whenever you want to remember this amazing time in your life.
It helps to set a goal of how often you will snap a picture, such as every month or every week. The more often you take pictures, the more proof you will have of the little changes.
In order to document the smallest changes, it's a good idea to take your photos in the same spot and position each time. Choose a spot with good lighting and a simple background. A side shot will show off the growth of your belly.
Another good idea is to wear the same clothing for each picture, demonstrating how your body is growing into (or out of) the same size. Stretchy, form-fitting clothes such as yoga pants and a light cotton shirt work well. It's your choice whether you want to snap pictures of your bare belly or keep your shirt down.
Don't forget to label your pictures with the number of weeks you are. Here's some cute ideas for keeping track of how far along you are in each picture:
– Hold a piece of paper in each picture with the number of weeks written on it.
– Write the number of weeks on your belly with lipstick.
– Hold a piece of fruit on your belly the size of your baby that week (look up how big your baby is in a pregnancy calendar or book.)
Use a little creativity to make your pregnancy progress photos fun and unique. You'll look back on them in the years to come with fondness and remember that tiny life inside of you.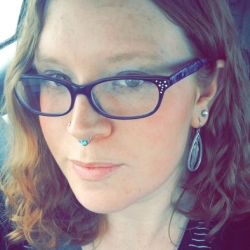 Latest posts by Vanessa Pruitt, PLMHP, MS
(see all)