Cold and Flu Season Remedy Roundup
Cold and flu season is right around the corner. Are you prepared?
If not, we have come upon some awesome posts around the web to help you stock your medicine cabinet with natural and homemade remedies to fight off colds and flu quickly and easily, and keep you and your family comfortable while you do it.
We've also found tons of information for boosting your immune system, so your family can get through the season in good health, with as little illness as possible.
First, you'll find some great articles right here on Natural Family Today:
How to Bring a Fever Down Naturally – Great tips for bringing comfort and relief during a fever, without the use of over the counter medications.
Elder Berry Syrup – How to make this cold and flu fighting miracle syrup.
Homemade Tinctures and Teas – A primer.
Sleep is Important to Fight Colds and Flus – Why rest is important.
Can Exposure to Cold Weather Make Your Baby Sick? – Kick myths of cold weather exposure to the curb.
But, there's more! Check out these great articles from around the web.
Cold and Flu Prevention
Cough and Cold Lozenges – Modern Alternative Mama shows you how to make homemade cough and cold lozenges that not only soothe a sore throat, but also help fight off a cold.
Healthy You.. Beating the "Cold" Season – Like a Mustard Seed's long list of how to boost your immune system and kick a cold quickly. Or, go ahead and try her recipe for homemade chicken broth.
Intro to Herbal Remedies – Read this if you're new to natural and herbal remedies.
Give Your Immune System a Boost – tips for boosting your immune system for "back to school" season.
Plus more Immune Boosting tips and a Recipe!
Natural Remedy Recipes
Other Remedies and Comforts
~
What about you? What do you do to get ready for cold and flu season?
What are your favorite natural cold and flu remedies? We would love it if you posted your links!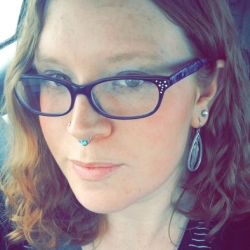 Latest posts by Vanessa Pruitt, PLMHP, MS
(see all)