How to Upgrade Your Post-College Wardrobe for the Working World
You did it – you've finally graduated from college and you landed your first proper job! Congrats! Now, as you think about your future plans and game out your career path, one thing you may begin to worry about is your wardrobe.
Sure, in college, the same old hoodie, jeans, and canvas sneakers might have been fine to slip into as you ran out the door five minutes before class. But in the working world, you may have to kick it up a notch. Fret not. We here at the Nerdy Millennial will walk you through this important transition. Just follow these easy steps to get your work fashion on-point!
Step 1: Assess your wardrobe
Before you rush into a department store in a panic, max out your credit card, and buy the entire business casual section, take a deep breath. In all likelihood, you may actually already have some great pieces just waiting to be recycled into cool, daily office wear. Some basics you may already own include:
Black or dark wash jeans – For most office jobs these days, black and indigo jeans are sleek enough to be combined with a nice shirt and shoes for a dressed-up look.

Sweaters – Hey, you may have sneered when grandma got you these back in college, but now they can help add a little bit of preppy style to your outfits for those big client meetings.

Button-downs – A classic button-down shirt can be a great go-to work staple for almost any job. Chances are, you've already got a couple lying around, so be sure to count these before you go and buy more.
Step 2: Shoe game
Nothing makes or breaks an outfit like shoes. The last thing you want to do is show up to work in a nice button-down shirt and crisp blue jeans with your torn-up and battered college sneakers. Luckily, there are easy and affordable options out there.
For girls: You can dress up a nice shirt and jeans by adding heeled ankle boots or a pair of pointed flats. This combo is simple, stylish, and comfortable to work in all day. Ditch the heels – they will only cause you pain.
For guys: Dudes, it's time to finally throw out that pair of sneakers you've been wearing since freshman orientation. Upgrade to a nice pair of brown oxford shoes that can easily pair with gray slacks, chinos, or dark blue jeans. Clean new white sneakers are also a common sight in the modern workplace, so feel free to add a pop to your outfits with this 21st-century staple.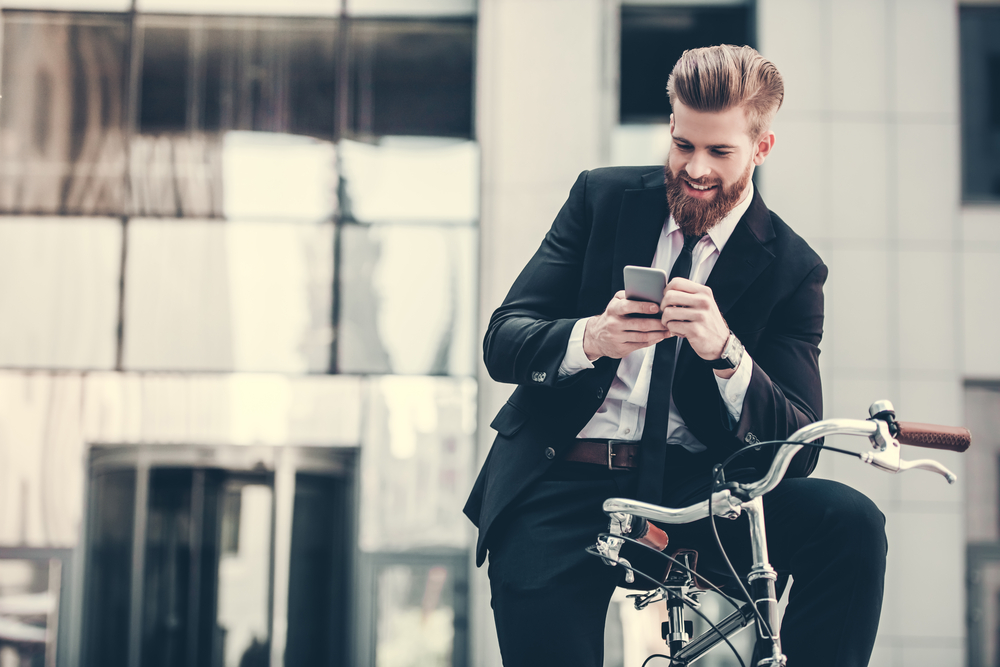 Step 3: Back to basics
Now that you've gathered your existing apparel and snagged some work-ready shoes, it's time to pick out the basics that you can rely on for everything from 6-month reviews to after-work happy hours. 
For girls: 
At least 2 pairs of jeans that can be dressed up

At least 1 pair of business-casual slacks

1 pair of flats, 1 pair of boots, 1 pair of white sneakers

4 to 6 button-up shirts

4 to 6 nice blouses or business-casual T-shirts

3 sweaters

2 Jackets – peacoats,

sleek windbreakers

, and blazers can be used in a business casual setting
For guys:
At least 2 pairs of jeans or chinos that can be dressed up

At least 1 pair of business-casual slacks 
1 to 2 pairs of brown Oxford shoes, 1 pair of white sneakers

6 to 8 button-up shirts – try

Oxford cotton shirts

for a timeless, relaxed, professional vibe

2 sweaters

A blazer

1 jacket that can be dressed up – peacoats and windbreakers are easiest
Wrapping up tips
Once you've started putting your wardrobe together, it's time to think about how to start pairing your staple items with each other. Let's review some tips so you don't make any embarrassing mistakes in your first couple of weeks of work!
When in doubt, keep it simple. Remember, this is work, not weekend partying; just play it safe when you're starting out.

Don't pair black with brown. If you've got black slacks, never pair them with brown leather boots or Oxfords – it just looks bad.

Mix and match – With just 7 shirts, 3 pairs of pants, and 2 pairs of shoes, you've got 42 outfits. That's more than a month! Remember to switch it up to keep it fresh.
Get up, get dressed, and get out there to smash that first day of work!