My Favorite Essential Oils and Accessories
After several questions on the blog, I wanted to do a post going over my favorite essential oils and accessories, as well as how I use them in my home and with my family.
This is going to be a very quick overview.
Just a note: I am not a rep for any essential oil company and I am NOT brand loyal. I just mention the companies that work for me. I am an affiliate for some of the companies mentioned, but not all of them.
Essential oil companies I buy from:
Aromappeal (I buy from Puritan Pride)
Aura Cacia (Puritan Pride)
This is in no way an endorsement of these companies.
Want to know about the quality of the companies mentioned? Some of them are included in this testing on the quality and purity of essential oils.
Do lots of research on a company before you buy. You can start with some guidelines in my post how to use essential oils safely, and also read these tips for buying essential oils.
My favorite accessories:
My favorite essential oils:
Lavender – Great for stress/anxiety relief, calming, seasonal allergies, cleaning supplies, skin blemishes, and more. Read: Top 5 Uses for Lavender Essential Oil
Tea Tree Oil – antifungal, antibacterial, great for cleaning, oral care, hair and skin care.
Peppermint – Great for an energy boost and for staying more alert. Good for sinuses.
Eucalyptus – A great cold and flu remedy that helps with cough and chest congestion.
Tell me about your favorite companies and favorite essential oils in the comments!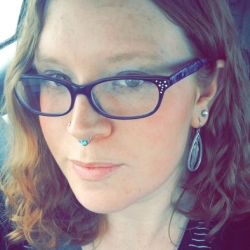 Latest posts by Vanessa Pruitt, PLMHP, MS
(see all)