Birth is a very intimate act that works best when a woman can relax and let go of her inhibitions. One of the most important steps to being able to cope with your labor naturally is the element of privacy.
It's important that you do everything you can to create a safe and comfortable environment in which to labor and give birth. Stress and anxiety can inhibit labor and make you feel self conscience about the coping mechanisms that work best for you.
The Impact of Environment on Birth
Similar to the act that created your baby, labor is progressively more intimate and private nearing the time of birth. There are certain sounds and movements that you will feel like making that you won't be comfortable doing in an unfamiliar environment with unfamiliar people.
You will likely be nude for much of your labor and birth, and there may be a certain kind of music that you would like to listen to. All of these things can be a source of embarrassment if you do not have the privacy that you need.
Famous midwife and author Ina May Gaskin often mentions in her teachings that there are certain people that, when they walk in the room, a baby can not be born. They are so tense and give off such a strange vibe, that women can not dilate easily around them.
I personally would like to add that some environments can have quite the same effect on laboring women; If not stop or stall labor, they can certainly make it a more painful and less intimate and enjoyable experience.
Creating a Birthing Sanctuary
Did you know that labor can actually be enjoyable or even pleasurable?
Many women who experience labor in an environment where they have privacy and feel uninhibited would explain their labor and birth as exactly that. It's all about creating a space where you can let go and just "do labor" in your own way. This can mean different things to different women.
In general you should limit the people present at your birth to only a few whom you absolutely trust.
You have to be able to "let it all hang out" around them and feel no anxiety or embarrassment about it. Now is not the time to invite your family members just because they want to be there. Be very careful who you invite to your birth.
In most cases, you can easily give birth where you would otherwise feel comfortable having a bowel movement or being intimate with your partner. For most women, this is in their home, and more specifically in a part of their home that they will feel comfortable walking around naked and acting on their impulses.
If you must give birth in another location, such as a hospital or birthing center, there are things you can do to creating your own private space and make it feel more like home.
How to create an intimate space in the hospital:
Request that the door be closed and all people have your permission when entering and exiting the room.
Have control of the lighting
Bring items and scents from home to make the place feel more like your own
Whatever you can do to make the place feel private and secure will help you along during labor and make it easier for you to let go and cope with labor in the ways that work best for you.
I Recommend 'The Thinking Woman's Guide to a Better Birth' from Amazon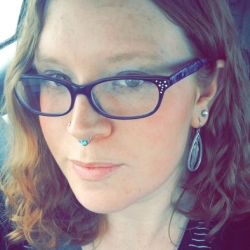 Latest posts by Vanessa Pruitt, PLMHP, MS
(see all)