11 Unnecessary Baby Items to Remove from Your Registry
When you are pregnant, you begin navigating through the very profitable baby business. Some items that you encounter are obviously frivolous, but for other purchases, it may not be so obvious. Here are 11 unnecessary baby items that you can remove from your baby registry.
1. Baby Bath
Bathing with your baby is great bonding time and your baby will love the skin to skin contact. Also, try bathing your baby in the kitchen sink before you rush to buy a baby bath.
2. Wipes Warmer
These gadgets use up space and electricity. They also require maintenance and can become moldy. I promise, it won't hurt your baby to have a cool cloth on her bum. You'll be using cold wipes when you're out and about anyway.
3. Baby Swing
Some babies hate the swing and others love it. See if there is a friend or family member who might loan you a swing temporarily to get a feel for how your baby will like it. If she does, then you can buy one.
4. Baby Toiletries
There are an endless number of bath and body products for baby; Soaps that dry baby's skin, and lotions to rehydrate it. All your baby really needs is water for a bath, and a mild, natural soap if you insist.
5. Fancy Clothes
A few nice clothes for pictures and outings is fine, but don't go overboard. People tend to forget that they are dressing a baby who's job is to eat, burp, spit up, sleep, and poop. Baby's also like to be comfortable, which doesn't generally come with frills and cute little overalls.
6. Baby Shoes
For the most part, shoes are a terrible idea for babies, with the exceptions of certain kinds of booties and soft shoes. If it's summer, your baby's tootsies should be fine and dandy. If it's cooler, your baby should be fine with socks, and maybe something to keep them on.
7. Diaper Pail
These contraptions usually require special bags, are hard to clean, and cannot be used for anything else. Skip the fancy diaper pail, buy a small trash pail with a lid, and you'll be good to go.
8. High Chair
Another high ticket item that an be useful, but think it through. Do you have the space? They now make compact high chairs that strap to a dining room chair and convert to a booster seat. You may be able to skip the high chair altogether. You may have already bought an infant seat that has a tray attachment which can be used for feeding.
9. Bassinet
These can only be used until about the time that your baby rolls over. Your money may be better spent on other items. If you plan to co-sleep, you can do your research about bed sharing or hooking a drop side crib to your bed.
If you just want baby to start out sleeping in your room, many playpens now come with a bassinet conversion, so you'll be getting two baby gear items for the price of one.
10. Crib
You may need one, but you should think through your decision carefully before you make a purchase. Buying a crib that converts into a toddler bed can save you money in the long run.
A playpen is also an option. We bought a playpen that converted to a bassinet and changing table. When baby was big enough, we bought a small mattress and used the playpen instead of a crib. When we traveled, we just brought it with us, so our son never had to sleep in a strange bed.
11. Changing Table
Do you really need one? If you plan on buying a dresser, look at dressers that are low enough to put a changing pad on top. They now make dressers specifically designed for this. Another option is to buy a portable changing pad that stores diapers and wipes and travels from room to room.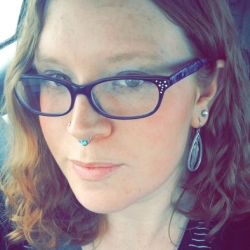 Latest posts by Vanessa Pruitt, PLMHP, MS
(see all)