Your Baby Checklist On What To Bring For Vacation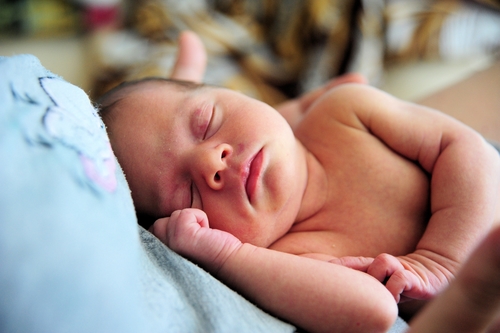 A lot of us would love to take the opportunity to break free of our day-to-day routines and take a well-deserved vacation.  It may be to a warm, inviting beach somewhere or to a fun amusement park.  The easy part is locating the place where you would like to go.  The difficult part is how to prep and cope with bringing your child.
Making a Checklist
The first thing to do is develop a checklist of all the items you need to bring.  I strongly suggest bringing a first-aid kit for emergencies.  You never know what could happen on the road, but you certainly can be prepared.
Next, get your diaper bag ready.
You'll need everything from diapers, wipes, bibs, extra change of clothes, and food and snacks for the traveling portion of the trip.  You can buy many of the disposable items on your trip, so no need to over-pack on those.
For your luggage, be sure to pack what you need for your baby each day of your trip.  Having access to a laundry machine is a big bonus when you travel, but most likely you'll be too busy having fun!
The Stroller
You will need a light stroller so the baby can get around.  If you cannot bring one with you, look at renting a stroller.
Depending on where you go, you may not have access to rent one.
In that case, I would suggest a baby backpack.  They are really easy to pack and both your arms are free to do as you please.  I still use my baby backpack to do household chores if my baby doesn't want to be put down.
Where Will Baby Sleep?
Sleeping accommodations for your little one is a vital task to take into account.  A well-rested baby is a happy baby.  If your baby doesn't get his/her nap, you are in for a world of fussiness and crying.  If you are going to be gone for quite some time, I would strongly suggest taking with you a portable mini crib.
Porta cribs fold up nicely and are easy to travel with.  Mini crib bedding is also easy to find in which you can pack away easily and keep the sheets clean.  Traveling to quite a few destinations, it gave me great comfort in knowing that wherever we went, my daughter would have a comfortable, safe crib and baby bedding to sleep in.
Entertainment for Baby
Don't forget to bring items that will keep your baby comfortable and entertained throughout your trip.  Carry his/her favorite toys, baby blanket or cuddly stuffed-animal so your baby will have items that are familiar.
Try your very best to establish a routine so your little one can better adjust to the new environment.  Schedule meal times and very importantly, naps and bedtime.  Believe me, that is when your portable crib and mini crib bedding set will come in handy.  It could take a few days to adjust, but give yourself a couple times and you will be a pro!
Latest posts by Chantal Maddocks
(see all)