13 Places to Find Free Images for Your Blog
Did you know that adding images to your blog posts can increase your total views by as much as 94%? People love pictures. Even if they don't add to the overall information of the article, people are more likely to read your blog posts if they are accompanied by good-looking images.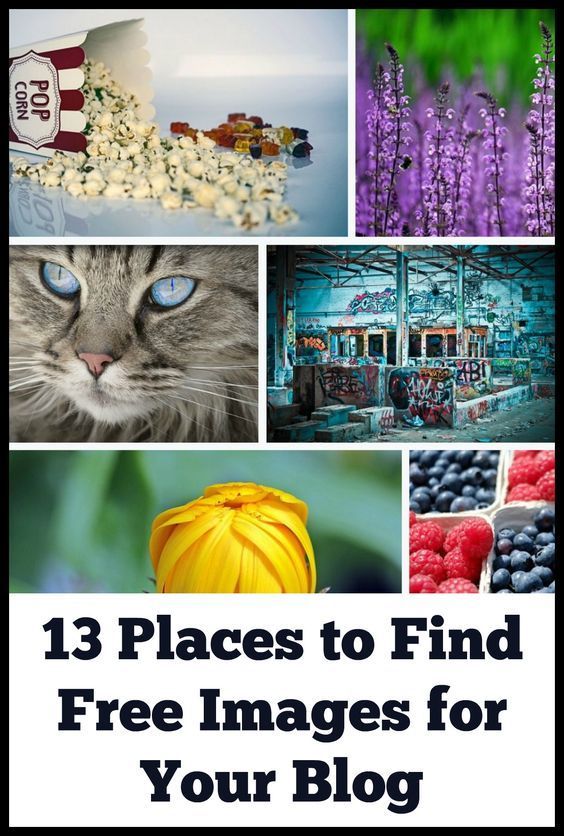 While you're searching for free images for your blog, remember to follow all copyright laws and license restrictions. Some images require that you give attribution and/or a link back to the creator, while others fall under licenses that do not require attribution. If you have ads on your blog, you'll also need to look for images that are safe for commercial use.
(Click here for more information on creative commons licenses.)
1. Google Image Search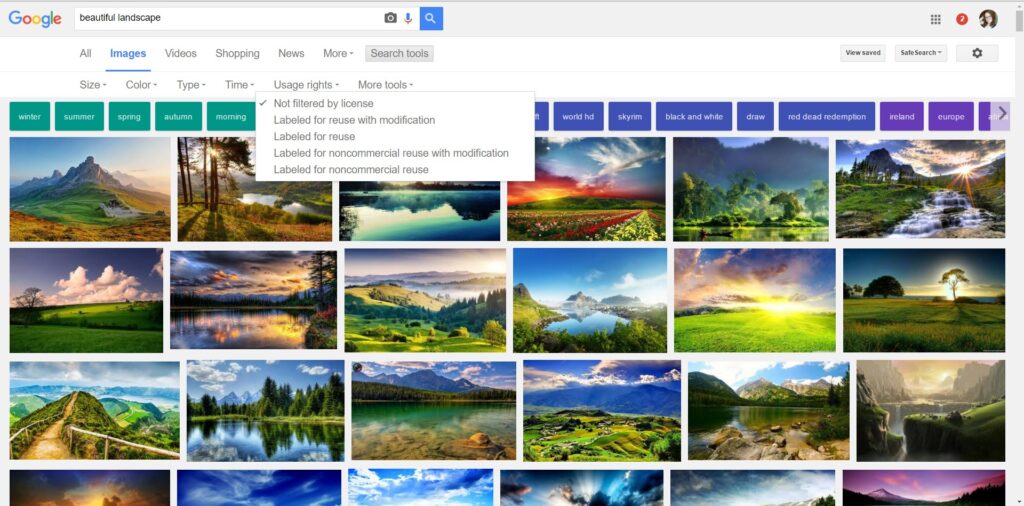 If you're already a google search user, one of the quickest and easiest ways to find free images for your blog is with the Google Images search function. Simply type in the image theme you're looking for and navigate to the "images" tab in google search.
Use the "search tools" to narrow your image search by usage rights, size, color, type, and more.
2. Pixabay
https://pixabay.com/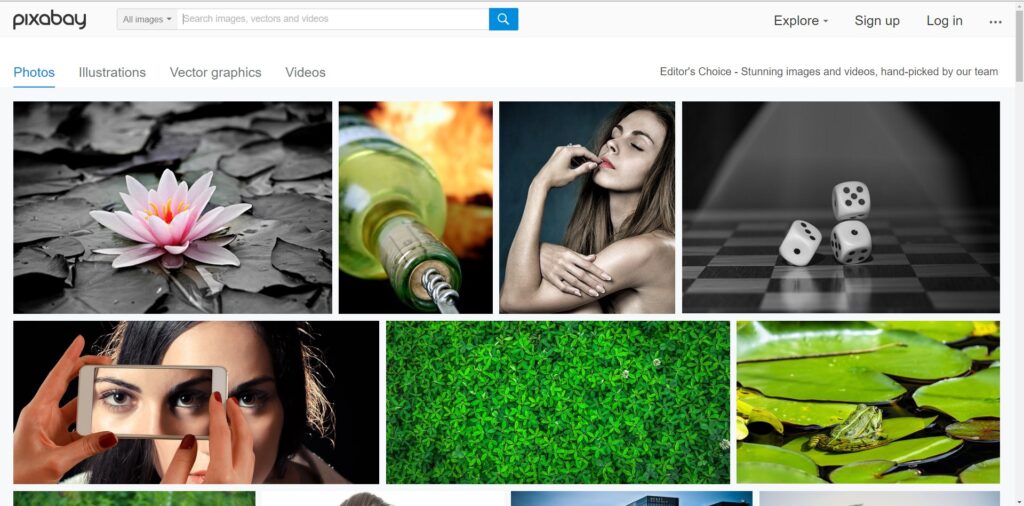 Pixabay is quickly becoming one of my favorite free image sites. All of the images and videos on the site fall under creative commons and may be used in personal or commercial applications without attribution.
It's easy to use, and you don't have to waste any time worrying about image licenses or hunting down attribution information.
3. Morguefile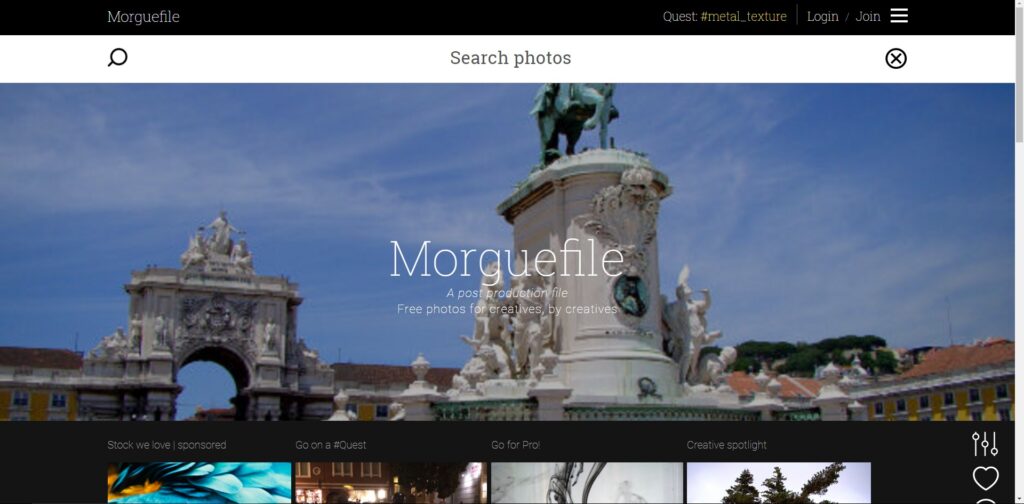 Morguefile is a photo archive that was created "for creatives, by creatives", and serves as a source for creative commons images for creatives of all types to use in their projects. This includes bloggers. There is no attribution required, and all of the images can be used for personal or commercial projects.
If you do any type of photography, consider contributing some of your own photos to the Morguefile community.
4. Yahoo Image Search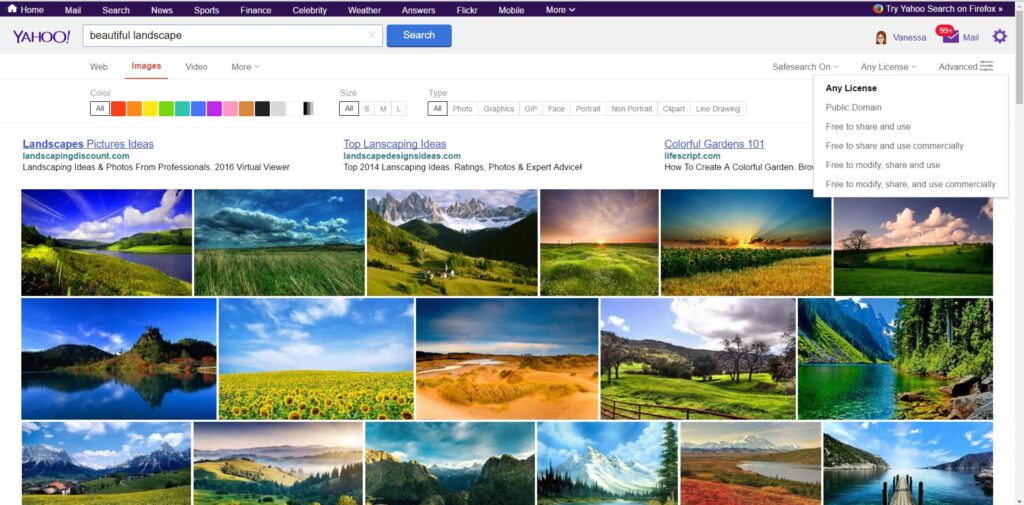 In trying to keep up with Google, Yahoo has rolled out a bunch of new image search options that are comparable to the Google image search function. You can now filter your images search by license, as well as by color, size, or type.
This is great news if you're a loyal yahoo search user who is looking for free images for your blog.
5. Creative Commons
http://search.creativecommons.org/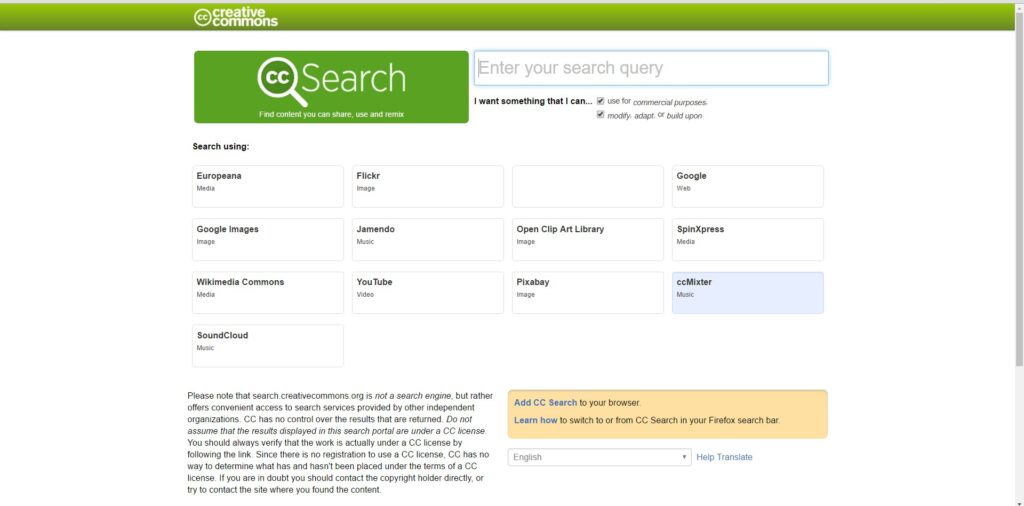 This search engine allows you to quickly and easily search numerous databases for creative commons licensed photos.
6. Compfight Photo Search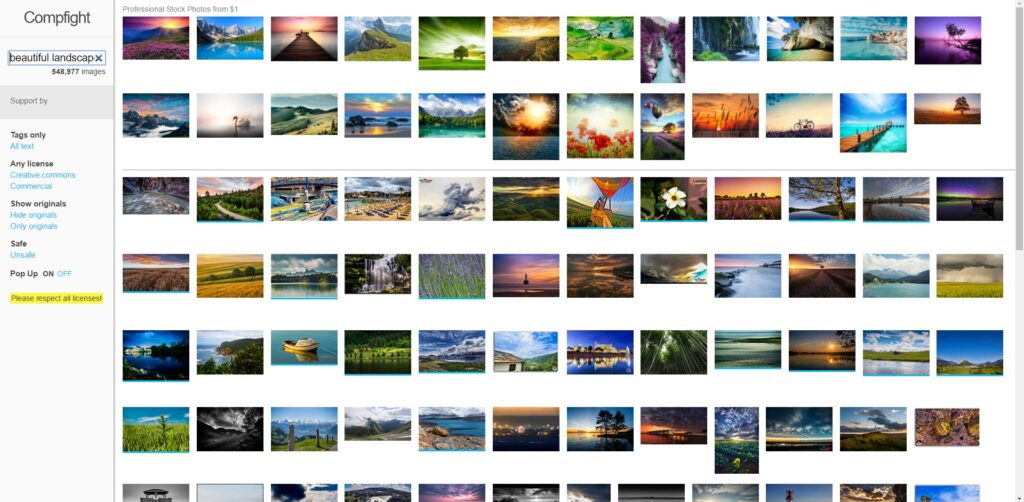 Compfight is a photo search engine that utilizes Flickr API to it's advantage. It searches Flickr images, but makes it easier for you to narrow down your search based on the image license you need (i.e. creative commons or commercial), and adds a few other features.
It's not exactly a new location to find images, but I've included it in this list because of it's added features, such as easy download links and copy and paste attribution information.
7. Wikimedia Commons
http://search.creativecommons.org/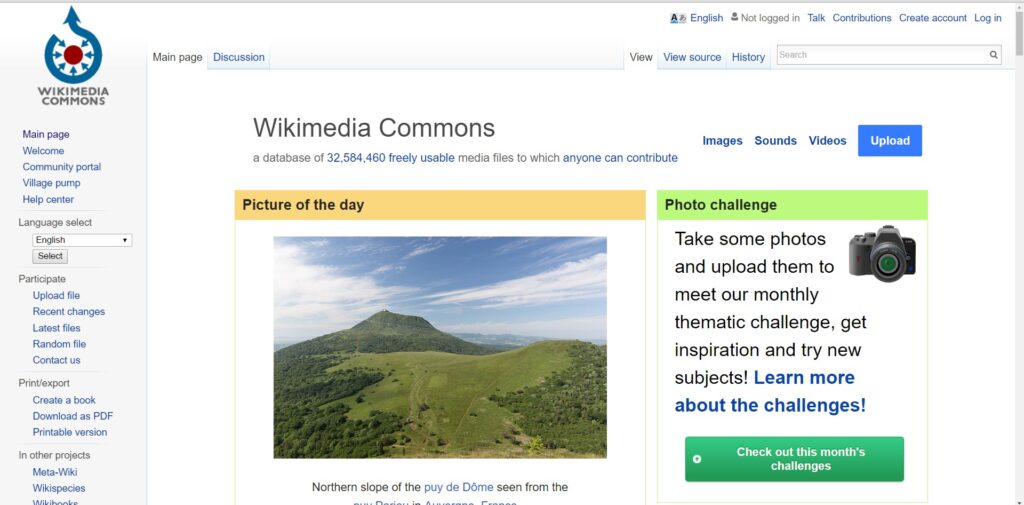 Wikimedia is a database of creative commons and public domain images and media files that anyone can contribute to. This website is especially helpful if you are looking for reference images for specific people, places, or things. Everything from animal and plant species, to pictures of historical figures and architecture are included in this archive.
8. Free Digital Photos
http://www.freedigitalphotos.net/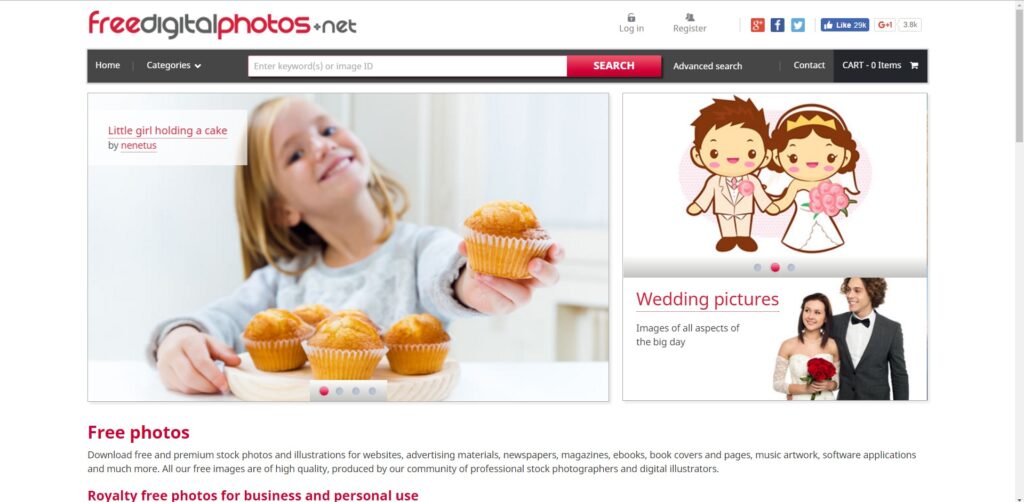 Free Digital Photos is a stock image site that offers free standard image downloads for everyone. You can use the images in any commercial project, including your blog posts, but you must publish an acknowledgement under their standard license.
The downside of this website is that most of the free image downloads are small in size. So, in order to download larger images you must pay for the image. If you would like to use the images without publishing an acknowledgement, you must pay for an extended license.
9. PhotoPin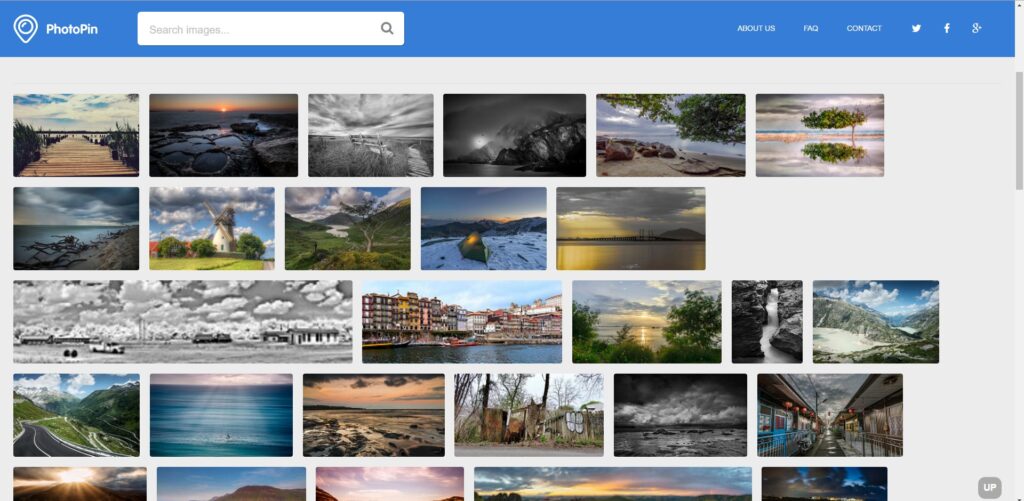 Similar to Compfight image search, PhotoPin is an image search engine that utilizes Flickr API to search Flickr images based on creative commons licenses. Also, it offers easy download links based on size, and a copy and past attribution (HTML) box.
If you're in a hurry, PhotoPin allows you to search, download, and attribute images from Flickr quickly and easily.
10. rgbstock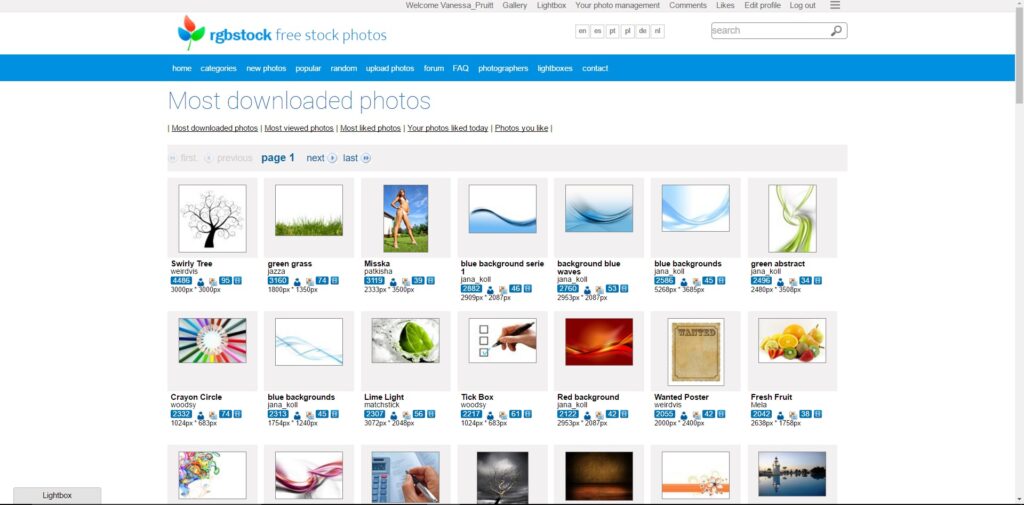 This collection of stock images is free for anyone to use in personal or commercial projects as long as you accepts the terms of use. Attribution of the images is not required but highly encouraged.
With more than 100,000 stock images available on the site, it's sure to become a valuable resource for finding free images for your blog.
11. High Resolution
http://highresolution.photography/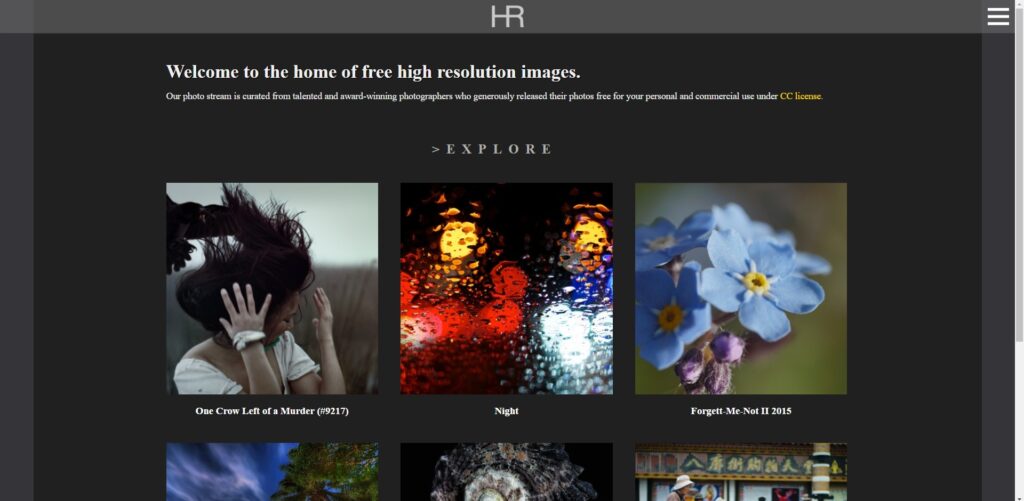 High Resolution (HR) is a curated photo stream of photographers and creatives who usually release their photos under creative commons licenses for personal or commercial use.
Every image is not guaranteed to be under creative commons, and it's your responsibility to make sure that the image is okay to use, and find out whether or not attribution is required.
12. Flickr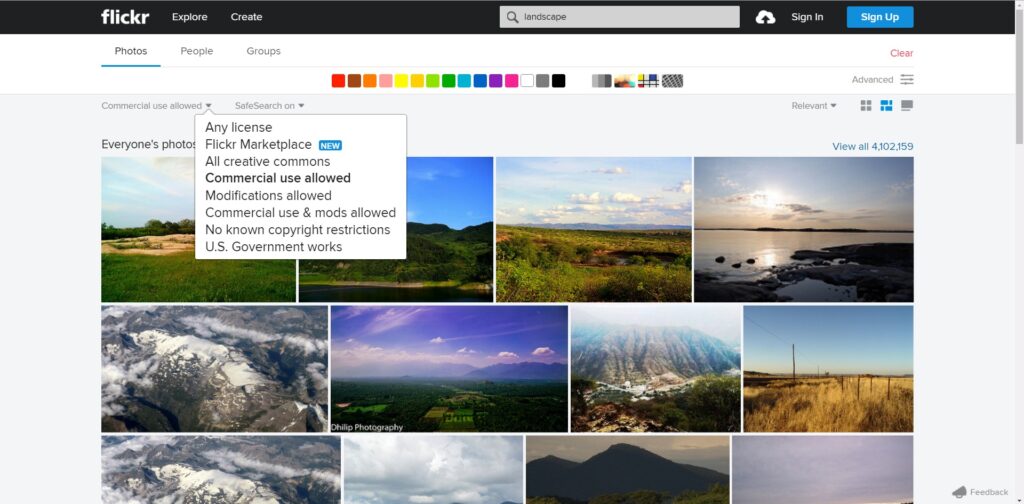 You're familiar with the popular photo site Flickr, but you may not be aware that you can find images for your blog there as well. Flickr images fall under various licenses, everything from fully copyrighted images to creative commons images that you can use.
Some creative commons images are only for personal use, while others can be used commercially, some with attribution and some without. It's up to you to find out what license an image fall under and adhere to the limitations of that license. Flickr offers a search function to filter based on the type of license you are looking for.
13. Free Images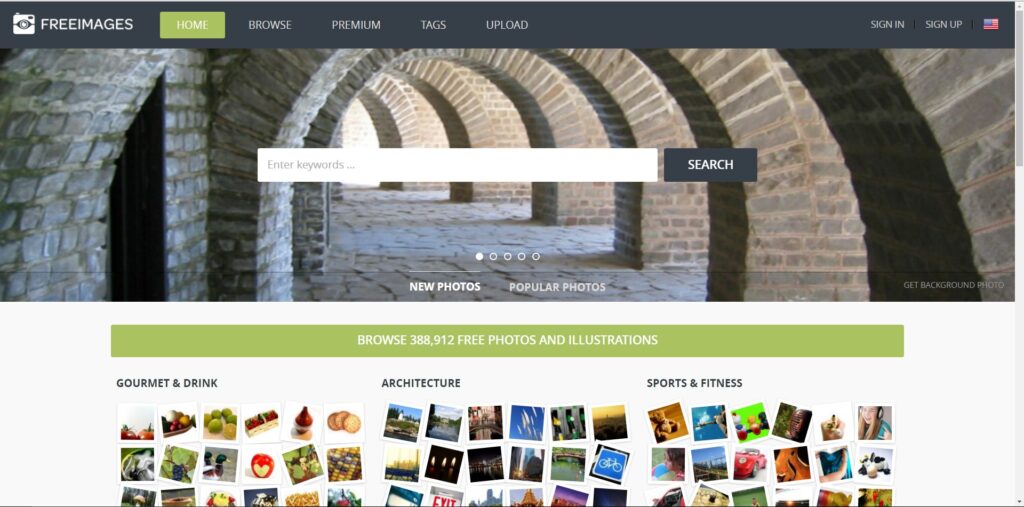 Similar to rgbstock, Free Images is a photo website that allows anyone to download and use images for any personal or commercial projects. Remember to adhere to the terms of use. Some photos require that you notify the author of when or where you are using their image, but do not require attribution (though it is strongly encouraged).
~
This list gives you a huge head start in your quest for free images for your blog. Bloggers, do you have any other favorite places to find free images? Have you tried any of these free image services? If so, tell us in the comments!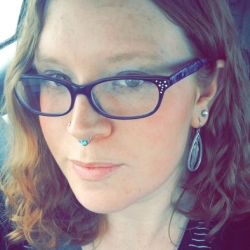 Latest posts by Vanessa Pruitt, PLMHP, MS
(see all)