Savory Sandwich Waffles (Soaked Grain)
Are you looking for easy soaked sandwich bread? This might be just the recipe for you!
I created this soaked savory waffle bread recipe because I wanted something that would satisfy my family's craving for sandwiches, but still met the criteria for properly prepared grains.
Why Soaked Grains?
In short, the reason we should soak our grains is because of phytic acid.
Because phytic acid is harder for humans to digest, it can impede our body's ability to absorb other vitamins and nutrients.
Amanda Carmen writes:
Phytates take much longer to digest than say, fat and protein. Since our human digestive tracts do not offer a long enough transit time for the phytates, we cannot completely digest them.

So the phytates grab on to essential minerals and rob us of nutrition…. Phytates bind with essential minerals, especially magnesium and zinc, but also calcium, copper and iron, so that absorption is blocked. (Soaking Your Whole Grains)
There are three main ways to break down the phytic acid in our grains, making them easier to digest. They are soaking, sprouting, and sourdough.
These sandwich waffles use the soaking method.
Find out more about how to properly prepare grains in Nourishing Traditions by Sally Fallon.
Why I Love Savory Sandwich Waffles
While I like to bake, and I have made plenty of delicious loaves of bread, I have also made plenty of loaves that did not turn out well. I wanted something fail-proof that wouldn't waste time or ingredients.
These taste great as an alternative to sandwich bread, whether you are wanting to make the perfect peanut butter and jelly, or a hearty ham and cheese.
The best part? Kids love them! I mean, what kid doesn't want to try making a sandwich with waffles?
They are a fun shape, and they are deliciously light and fluffy.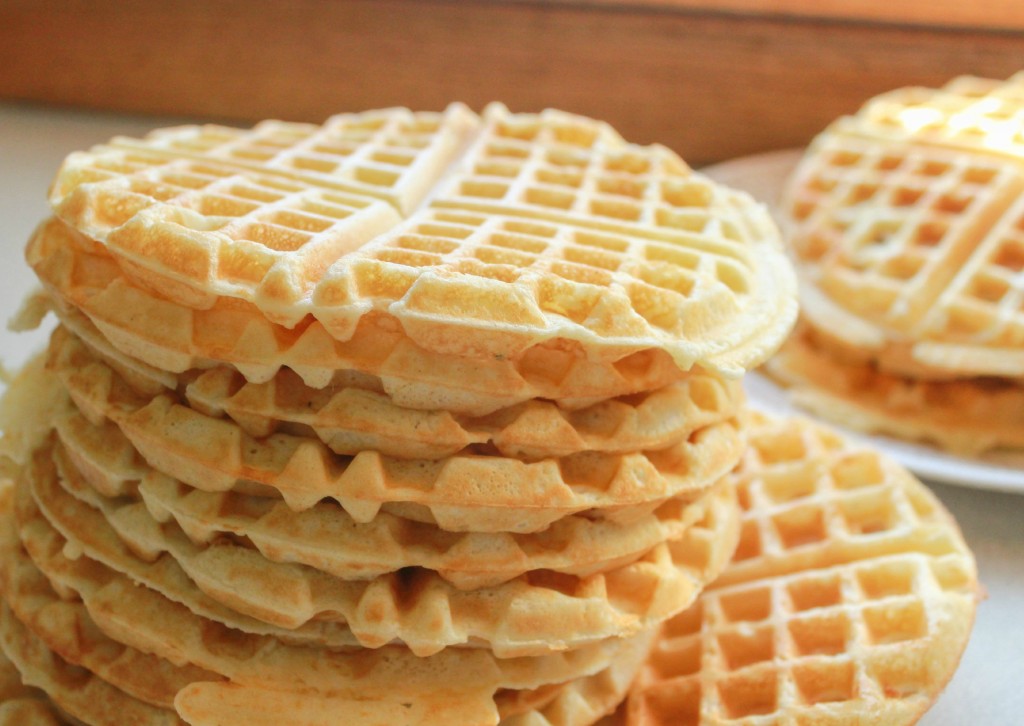 Savory Soaked Waffles Recipe
This double recipe makes about 13 to 16 sandwich waffles, which means they are great to make on a Monday morning and use throughout the week for lunches.
They can be stored in an airtight container. I typically leave about half in a container in the fridge and freeze the others in an airtight freezer container to pull out in the middle of the week.
They can be used in the place of sandwich bread in almost any instance, including for peanut butter and jelly sandwiches, meat and cheese sandwiches, and more. I even have plans to try using them for grilled cheese sandwiches.
Enjoy!
Supplies Needed:
Savory Sandwich Waffles
Ingredients
3 ½

cups

white whole wheat flour

4

tablespoons

sour milk

kefir, yogurt, or kombucha

2

tablespoons

aluminum free baking powder

½

teaspoon

sea salt

4

eggs

beaten

3 ½

cups

milk

1

cup

butter or coconut oil

melted

1

tablespoon

herb seasoning get it here

optional
Instructions
In a large bowl, mix together the flour, milk, sour milk (or alternative), salt, and butter. Cover and let sit on the counter top (soak) for 8-12 hours. Overnight works well.

Heat your waffle iron.

Mix in the eggs, baking powder, and seasoning.

Scoop into waffle maker ½ cup at a time and cook according to your waffle maker's instructions.

Store in an airtight container. These waffles may also be frozen in freezer containers or freezer bags.
Pin It:
Other Soaked Grain Recipes: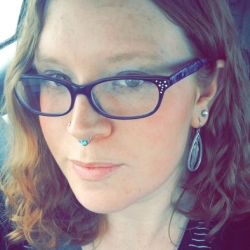 Latest posts by Vanessa Pruitt, PLMHP, MS
(see all)