13 Healthy Chocolate Recipes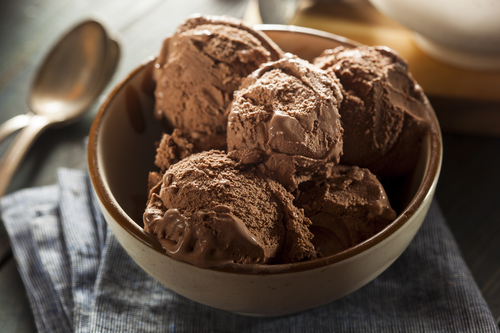 Hello chocolate lovers!
Just a guess, since you're reading this post about delicious and healthy chocolate recipes. If you covet chocolate like I do, you may have been a little nervous when you decided to start eating healthy and "real" food.
But guess what? There is nothing to worry about because chocolate is in abundance in the real food world! There are healthy alternatives to almost all of your chocolate food cravings.
Before we get started, you may want to read up on some of the health benefits of chocolate.
Chocolate itself can have a positive impact on your health. It's the excess of refined flour, sugar, and soy products in many chocolate treats that can be not-so-good.
Thankfully, real foodies everywhere are finding new ways to enjoy their favorite treat, making healthy alternative chocolate recipes available.
Health Benefits of Chocolate:
May reduce risk of diabetes
Lowers risk of heart disease
May protect your skin from UV damage
Can boost mood and fight depression
Can calm a nasty cough
Improves blood flow and eyesight
Here I've rounded up a variety of real food chocolate recipes from my favorite real food bloggers, hoping to display the full range of chocolate possibilities out there for natural living folks.
Enjoy!
You might also like: Chocolate Coconut Almond Cookies – Gluten Free and Dairy Free
1. Homemade Dairy Free Chocolate Bars
These delicious homemade chocolate bars are dairy-free and feature just 3 ingredients: cocoa powder, coconut oil, and palm sugar.
Keep them stored in the freezer for a quick snack when you need a chocolate fix.
Recipe Here: Homemade Dairy Free Chocolate Bars
2. Dairy Free Healthy Homemade Chocolate Cups
With these dairy-free chocolate cups, the options are endless! Fill them with almost anything, including your favorite healthy ice cream recipe.
Other filling ideas:
Pudding
Yogurt
Sliced fresh strawberries
Homemade pie filling
Or just eat them alone!
Recipe Here: Dairy Free Healthy Homemade Chocolate Cups
3. Easy Chocolate Pudding
Chocolate pudding is a kid favorite. Most of us grew up on the boxed version, but homemade pudding made with high quality gelatin and without all the extra additives is a super healthy treat!
Recipe Here: Easy Chocolate Pudding Recipe
4. Chocolate Caramel Cups
Forget the store bought caramel cups! Replace them with this homemade version from The Coconut Mama.
They feature dates, raw honey, and coconut oil, all champions in the real food world (read: nutrient dense)!
Recipe Here: Chocolate Caramel Cups
5. Coconut Oil Chocolate
The addition of Fleur de Sel (a flaky salt meant for delicate treats like chocolate and caramels) transforms this dark chocolate into a delicacy. 100% homemade.
Recipe Here: Coconut Oil Chocolate
6. Homemade "Magic Shell" Ice Cream Topping
Magic shell is a favorite for kids, a chocolate ice cream topping that turns solid as soon as it's poured on your favorite frozen treat.
Now you can make your own healthy version in 5 minutes flat. No joke.
Recipe Here: Homemade Magic Shell
7. Chocolate Molten Lava Cake (Low Carb & Dairy Free)
A low carb cake with an ooey gooey chocolate center.. yes please! It's also dairy free. Features almond flour and coconut oil. From Living Low Carb One Day at a Time.
Recipe Here: Chocolate Molten Lava Cake
8. Peppermint Chocolate Fudge
Feeling in the holiday spirit? Try this chocolate peppermint coconut fudge recipe from Our Nourishing Roots. It's simple to make and all of the ingredients are actually good for you!
Recipe Here: Chocolate Peppermint Coconut Fudge
9. Chocolate Depression Cake in a Mug
You're having a bad day. You need a quick chocolate fix that won't ruin your healthy eating habits. What do you do? Make a real food mug cake from Real Food Girl Unmodified, that's what!
It contains no eggs, butter, or milk, and it's the perfect portion for just one person so you won't be tempted to eat a whole pan of your favorite cake.
Recipe Here: Chocolate Depression Cake in a Mug
10. Raw Chocolate Berry Mousse
It's raw, it's gluten free, and it's chocolate mousse… need I say more? Add some fresh berries and you have a decadent dessert that could be served at even the finest party. Or, eat it at home in your pajamas just as well.
Recipe Here: Raw Chocolate Berry Mousse
11. Healthy Organic Peppermint Patties
These dark chocolate peppermint patties from Whole Lifestyle Nutrition are another stand-in for the freezer. Keep some on hand at all times.
Recipe Here: Healthy Peppermint Patties
12. Chocolate & Protein Peanut Butter Vanilla Granola
Check out this awesome pick-me-up snack from Brittney Breathing. Perfect for when you need something that's chocolate and has a crunch to it. This would make a great post-workout snack because it's full of protein.
Recipe Here: Chocolate Protein Peanut Butter Vanilla Granola
13. Real Food Chocolate Syrup
Eating healthy doesn't mean your kids have to give up their chocolate milk. Keep this homemade chocolate syrup in a glass jar in the fridge. You'll be surprised at how easy it is to make.
Recipe Here: Homemade Chocolate Syrup
~
Looking for more real food chocolate and dessert recipes?
Try the Real Food Search Portal at Granny's Vital Vittles.
Also, find out where I buy healthy chocolate.
~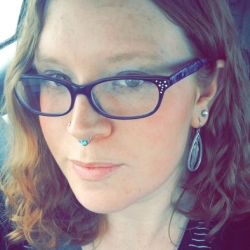 Latest posts by Vanessa Pruitt, PLMHP, MS
(see all)