Hypnobirthing is a philosophy of birth that includes the use of hypnosis and other relaxation techniques during labor and birth to ease discomfort. Guided self-hypnosis is the most popular form of hypnosis used for childbirth.
Some relaxation methods that may be used alongside hypnosis include relaxation recordings and music, breathing techniques, and verbal suggestions.
Several programs exist that teach different methods of hypnosis for childbirth; Options for at-home study and local classes are available, and each program comes with it's own set of materials.
Two popular programs are 'Hypnobirthing: The Mongan Method' and 'Hypnobabies'.
The Benefits of Hypnobirthing
Anyone can benefit from the use of hypnosis during labor and birth. You may be afraid that hypnosis is not for you; Perhaps you don't even believe in hypnosis. Having used The Mongan Method myself during labor and birth, I must say that hypnobirthing is more about teaching yourself how to relax than it is about hypnosis.
When you practice with the relaxation CD or even your own music throughout pregnancy, you train yourself to immediately use the techniques you have learned and become relaxed when you listen to that music. When you bring the skills and training you have practiced to your labor and birth, you will be able to instantly put yourself into a state of calm.
When practiced, hypnobirthing programs can have an amazing effect on your ability to ease tension and pain during birth. The relaxation and positive affirmations also act as an ideal way to get rid of negative thoughts and emotions about the upcoming labor and make you feel confident about your ability to give birth.
Some women have even reported that they were so relaxed during their hypnobirth that they did not feel pain. No hypnobirthing program will promise you a pain-free labor, but it's certainly possible.
When to Start
If you are interested in using hypnosis during your labor and birth, it's best to look into it now and get started practicing the techniques as soon as possible. These techniques are best practiced throughout pregnancy so that they come naturally during labor.
You should practice hypnobirthing techniques with your partner or anyone else who plans to be with you throughout the birth. It's important that they know what to expect from the techniques that you will be using. In certain programs, your partner or Doula will assist you in hypnosis and relaxation.
Not Just for Natural Birth
Hypnosis for childbirth is not just for mother's who plan to give birth naturally. The best thing about these relaxation techniques is that they can be used in any situation. Women who plan to have an epidural or cesarean section can benefit just as greatly from hypnobirthing methods, using them to ease fears and tension.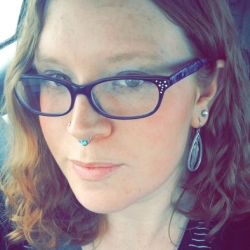 Latest posts by Vanessa Pruitt, PLMHP, MS
(see all)