The Mommy MD Guide to Your Baby's First Year
I've already had the pleasure of reviewing The Mommy MD Guide to Pregnancy and Birth, so when Jennifer Reich asked me to review the newest Mommy MD book from Momosa Publishing, I was more than willing.
The Mommy MD Guide to Your Baby's First Year is much like its forerunner. Written by Rallie McAllister and Jennifer Bright Reich, it too takes you through your baby's first year in chronological order.
The chapters are broken down into each month of your baby's first year. This is handy, because you can take digestible bits of reading about all of the most important parenting topics, and these topics generally coincide with when they would become relevant, depending on your baby's age. So, you can read about only the issues that you might be facing right now, and read a little ahead if have the time.
Of course, there will be instances when you may want to look up a specific topic or skip back to some information that you read formerly. For this, a handy index is provided in the back of the book for looking up specific topics.
A Wealth of Info
The Mommy MD Guide to Your Baby's First Year has tons of information. I would be unable to name it all here, but I can say that it covers a wide range of topics and all of the basic parenting choices and dilemmas from infant care to sleeping arrangements and important financial considerations.
It addresses major concerns and brings up topics you might not have thought about, allowing you to do further research on your own.
Mommy MD Guide Quality
Just like the first in this series, quotes from mothers who just happen to be medical doctors are scattered throughout the book, giving you insight as to how mommy MDs might handle the same types of situations. You'll find that, like us, they are just moms, and make very different choices, even from each other.
You'll also find the usual "Recommended Product" and "When to Call Your Doctor" features. In them, Rallie and Jennifer recommend products that you may consider purchasing and Rallie lets you know when to worry, and when you should contact your care provider.
Objective
When I first received this book, I feared that like most other parenting books on the market, this book would be very one-sided, presenting information and arguments with very little backup information, especially when I saw that it covered such topics as vaccines and circumcision.
But, my fears were unfounded. I loved the objective viewpoints in this book, which respect different parenting choices.
Final Report
Normally, I have at least one thing to add that I don't like about a parenting or pregnancy book, but I have nothing but good things to say about this series by Momosa Publishing. For a basics of pregnancy or parenting book, I recommend these books above all else.
First-time parents will get the most out of this book, but it's also a great overview for seasoned moms and dads. If you're looking for a basics of parenting book that is full of timely tips and suggestions, objective and professional advice and insights, and real-life examples from moms who are also doctors, get this book.
Buy The Mommy MD Guide to Your Baby's First Year on Amazon.com
**Note: I received this book as a free review copy and was not compensated in any way for the writing of this review.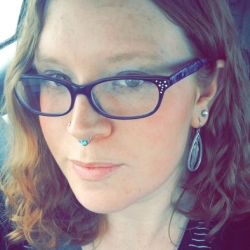 Latest posts by Vanessa Pruitt, PLMHP, MS
(see all)