50 Things To Do When You're Overdue
You're "due date" has come and gone. You don't feel like answering the phone. You assure everyone you know that you are not hiding a baby somewhere and they will know precisely if and when your baby is born.
Babies come when they are ready, and every baby and pregnancy is different. Take deep breaths, and if everything is going smoothly, commit to letting your baby decide his or her birthday.
Here are some things to do while you wait:
Read pregnancy books.
Look through grocery sale ads.
Take pampering baths.
Drink herbal tea.
Make cookies to freeze.
Order dried herbs and muslin tea bags for after birth.
Watch new movies.
Brainstorm gift ideas for holidays, birthdays, and anniversaries.
Install the baby's car seat.
Put together an extensive list of labor music.
Check your birth supplies or birth bag.
Take the kids to the park.
Plan a date night.
Spend time with friends.
Use visualization.
Know the signs of postpartum depression.
Commit to watching a really funny T.V. series from the very first episode.
Read non-pregnancy books.
Shave your legs (or have your husband do it.)
Find a breastfeeding support group.
Practice labor positions.
Charge your camera and video camera batteries.
Do some easy yoga poses.
Make a list of people to send birth announcements to.
Get the facts about circumcision.
Make an awesome ice cream shake (or go out for ice cream.)
Catch up on and put away laundry.
Plan a last minute blessingway.
Stock up on labor snacks and drinks.
Find out how to ease heartburn and indigestion.
Get your hair cut and styled.
Get a pedicure.
Get a massage.
Buy some new underwear for after birth.
Learn how to ease perineal discomfort after birth.
Buy new scented lotion and oil for labor.
Listen to birth affirmations.
Take daily walks.
Pay bills.
Have your favorite food delivered.
Read about attachment parenting.
Pick out a baby book.
Make a baby gift registry just for fun.
Make a meal to freeze for after the baby is born.
Eat plenty of protein.
Get intimate with your partner.
Watch old movies.
I promise that you won't be pregnant forever.
Happy Gestating!
What things would you add to this list?
Do you have any encouraging words for overdue moms?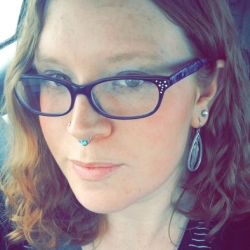 Latest posts by Vanessa Pruitt, PLMHP, MS
(see all)